Despite its potential for relieving pressure on the workforce, automation in the workplace is often seen negatively, as a cause of job losses or a growing skills gap. Yet, done well, automation can provide critical support that frees people up to focus on more impactful work — and can lead to happier, more motivated and productive employees.
At a time when burnout has become a major issue — with Future Forum data showing 40% of workers globally experience it — automation can also help employees by simplifying work and saving them time.
So, how can IT leaders help reduce the cognitive load and automate common tasks such as creating sales decks using Salesforce data or raising purchase order requests? One way is through the digital headquarters (HQ).
Making automation a reality with the digital HQ
The key to effective workplace automation is keeping it simple and empowering end users. If a system is too complicated to set-up it becomes a burden on the tech team and is not scalable.
With most businesses still navigating the shift to hybrid, the one office that every employee comes into each day is the digital HQ — a single digital space where workflows between your people, systems, partners and customers. In transforming how teams work, communicate and collaborate, the digital HQ sits at the heart of automation initiatives, with free-flowing conversations built around specific projects or teams taking place in channels.
Heading into a tough economic climate, it's more important than ever for organisations to keep teams motivated and engaged, so they are able to perform and deliver results quickly. Automation within the digital HQ is a major step towards this — empowering employees to liberate their time from manual tasks and helping them breeze through multiple requests that might otherwise perforate their day.   
Offering a no-code solution that everyone can use, Slack's Workflow Builder hands control back to the team, boosting efficiency in the process. Just ask telecommunications giant Verizon, who used Slack's digital HQ — alongside automations — to improve output and employee experience.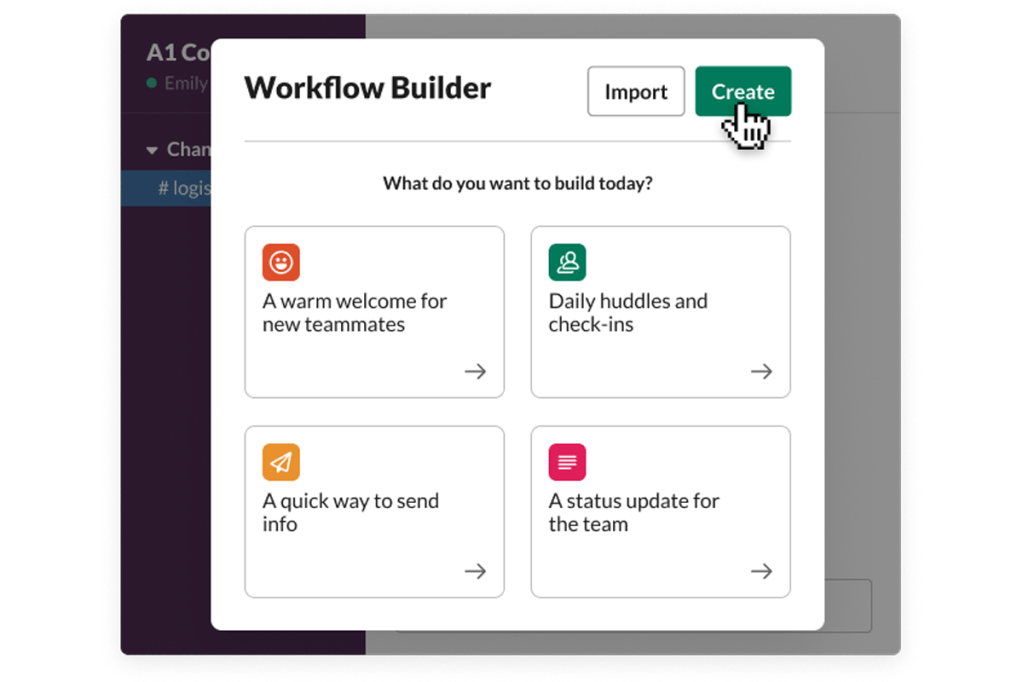 Slack
Personalised problem-solving
Verizon's Planning and Engineering team were the first to identify the potential of Slack's Workflow Builder to bring solutions to, not just their own department, but the whole company. This is because Workflow Builder is an easy-to-use tool that requires no coding experience, with over 400,000 people around the world having built workflows so far — 80% of whom are in non-IT roles. It was therefore easy for Verizon to see its potential to give teams autonomy in solving their own pain points.
Verizon launched the Citizen Builder Programme, encouraging staff to leverage automated workflows to create solutions. This level of personalised problem-solving meant issues were resolved with far greater precision than if another team had been tasked with the job. With one impactful example being how Verizon's Wireline Network Operations team used Slack's Workflow Builder to coordinate field technicians for last-mile service calls. Automating parts of this process not only reduced the load on the team but also led to more accurate customer appointment times — all without adding any additional pressure to Verizon's IT team.
With an expansive telecommunications operation, and a reputation for excellent customer service, Verizon faces a huge amount of admin every day. But with Slack's Workflow Builder, they have ensured it doesn't take its toll on workforce motivation, and satisfaction isn't reserved exclusively for its customers.
For more information on how Slack's Digital HQ can help your business click here.