Tesla CEO and Twitter chief Elon Musk has been known to be a tech geek given what he is trying to accomplish via his companies and his ideas about changing the entire internet experience for humankind. This is also why many believe that he is an born genius and has been the person to make his ideas come to life.
ADVERTISEMENT
Article continues below this ad
But what many may not know about him, is that he gives the credit for being this good at programming to none other than video games. And according to him, video games are not just his inspiration to start coding, but also a "powerful force" to get the younger generation "interested in technology".
ADVERTISEMENT
Article continues below this ad
Elon Musk once said that he started programming because of his love for video games
Back in June 2018, during the Electronic Entertainment Expo (E3) in Los Angeles, Elon Musk spoke about how he was influenced by his video games to do programming and get into coding. Notably, at the age of 12 Elon Musk even made his own video game, which he called, 'Blastar'.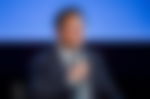 Notably, at the time of speaking, he said at E3, "Part of the reason, maybe the reason, I got interested in tech was video games." He further added, "I probably wouldn't have started programming if it wasn't for video games or wouldn't have been as interested in computers and tech if it wasn't for video games. I think video games are a very powerful force for getting young kids interested in technology; it has way bigger knock-on effects than people may realize."
ADVERTISEMENT
Article continues below this ad
It is thus to be noticed that Elon Musk is actually a tech geek and this is also why the world has a keen eye on his ideas. However recently he has been the face of free speech as he changes several codes on Twitter to do the same.
ADVERTISEMENT
Article continues below this ad
WATCH THIS STORY: Every Game of the Year Winner at The Game Awards 2021
What do you think about this statement by Elon Musk? Do you also believe that video games are the reason that the younger generation is so inclined toward technology? Let us know your thoughts in the comments section below.