The tablet mode is a feature that made its debut in Windows in Windows 8. However, at the time it was impossible for users to switch from tablet mode to desktop mode, a one size fits all situation. This received a lot of backlash from the users as it affected how they interacted with the OS. Microsoft tried to resolve the problem in Windows 10 by allowing users to switch from tablet mode to desktop mode based on their preference. The move then morphed into another complication.
Users have lodged several complaints indicating that they are stuck in tablet mode and cannot shift to desktop mode. Troubleshooting the Windows 11 or Windows 10 stuck in tablet mode issue is dependent on what the underlying cause of the problem is.
If you are having problems getting your computer to recognize that you want to use it as a laptop, and not a tablet then this is the article for you. Here are some solutions to fix the issue:
How to fix tablet mode stuck in Windows 11
1. Rotate your device
An effective way to disable tablet mode is to turn the screen all the way around backward. To go back to desktop mode, simply turn the screen back around to its normal position.
When you rotate your screen, Windows should automatically change the mode back to normal.
2. Restart your device
Windows 11 tablet mode is not working. The tablet mode is stuck on and you cannot exit it. Sometimes all you need to do is restart your computer. Besides, restarting your device will help get rid of any bugs that could be causing the problem.
Click on the Start button in the Taskbar, to open the Start menu.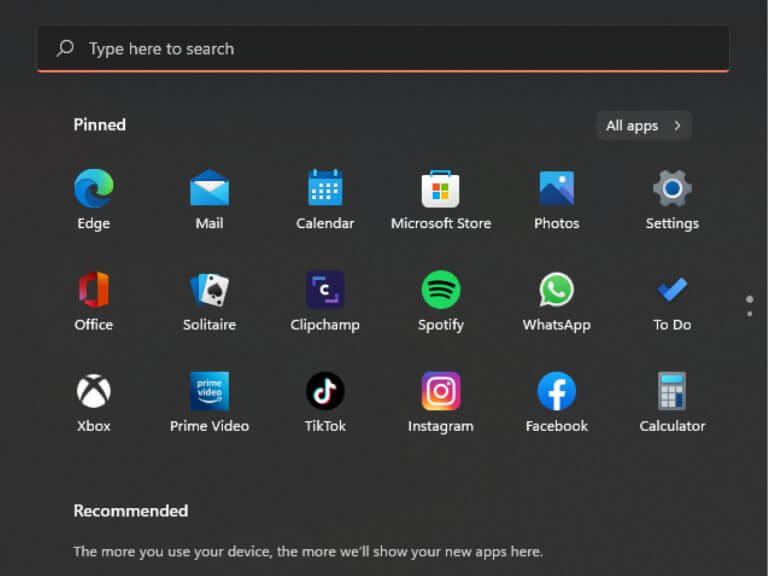 Then, click on the Power button, and select Restart to initiate the rebooting process.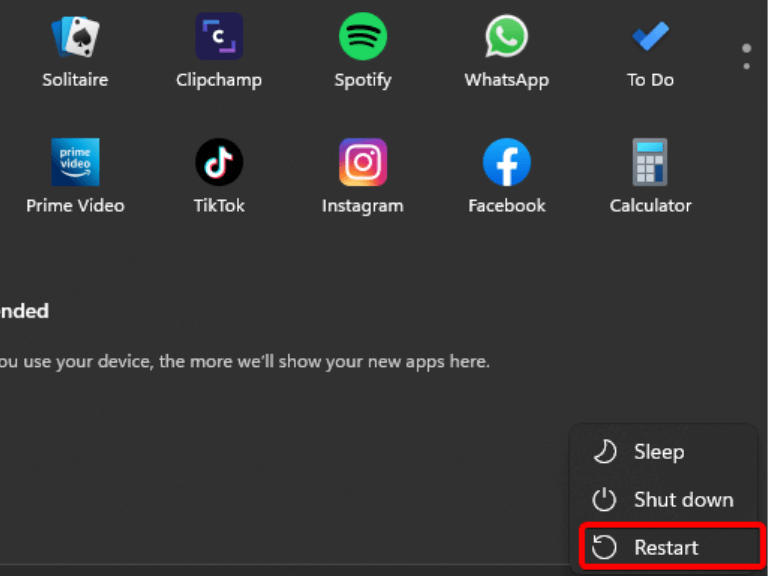 Wait for your device to restart then check if the issue has been resolved.
3. Ensure your keyboard is plugged in
If you are facing a problem with Windows 11 being stuck in tablet mode, the first thing you need to do is to ensure that your keyboard is connected.
If it is connected and still the tablet mode is not coming off then check the settings. In the event that one of the cords is loosely fitted, then this might be the root cause of the problem.
4. Update your OS
Running an outdated version of Windows can cause a range of technical issues; the OS must be kept up-to-date to ensure optimal functionality.
Press the Windows key +I key simultaneously to launch the Settings App.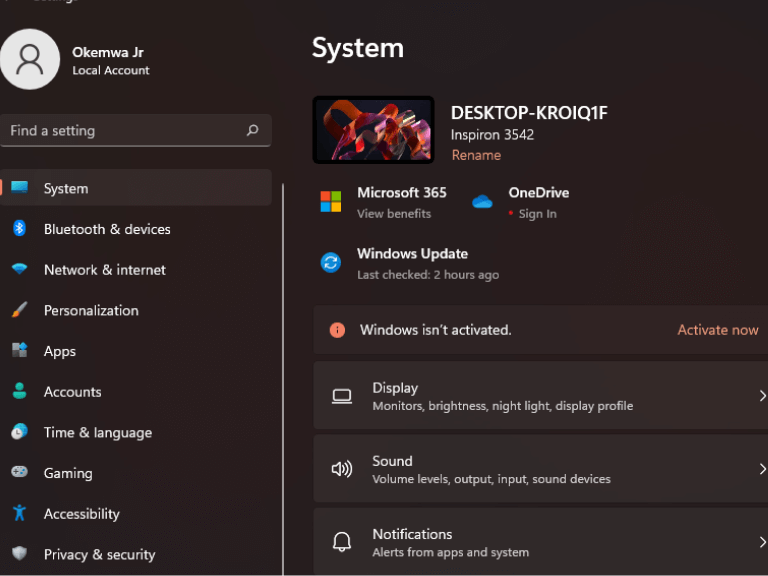 Then, select Windows update on the left pane of the window that appears.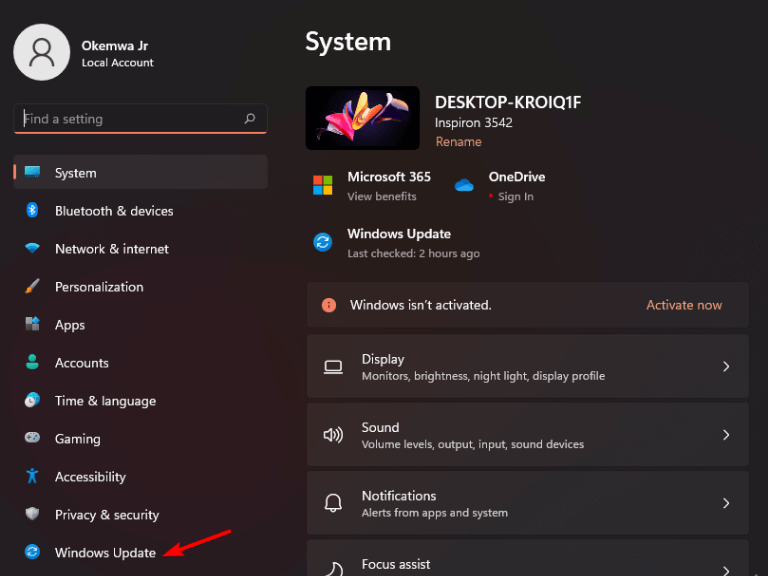 Then, click on Check for updates to scan for a newer version of Windows 11.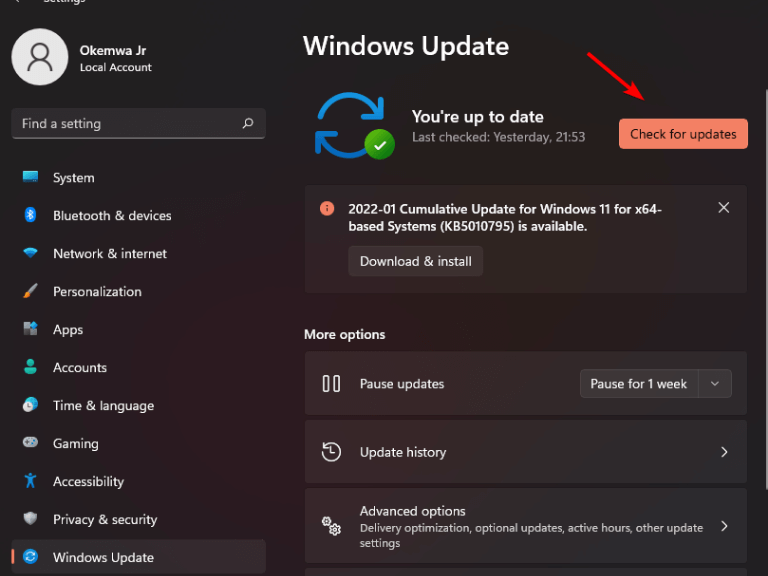 Download and install if a newer version appears.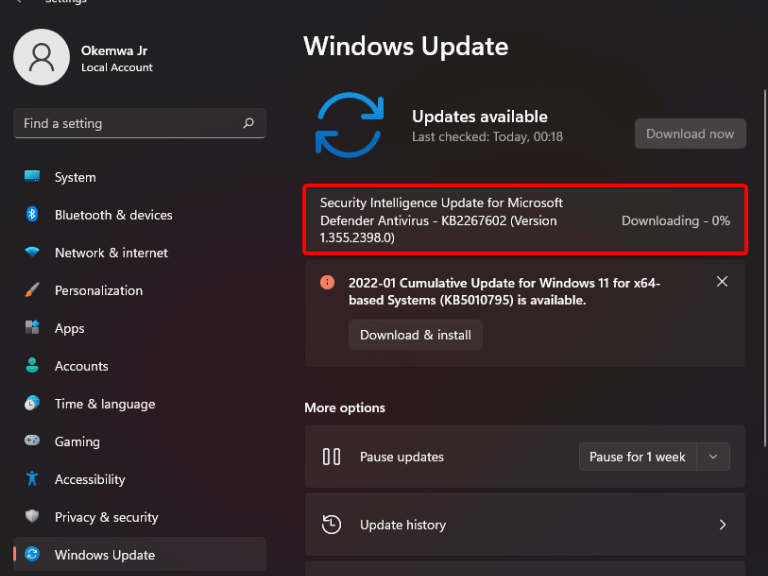 5. Run an SFC scan
The System File Checker (SFC) scan is a Windows troubleshooting program that can repair corrupted system files. . Here's how to run an SFC scan on your device when it is stuck on tablet mode and the above methods have not worked for you:
Click on the Search icon on your taskbar and search from the Command Prompt.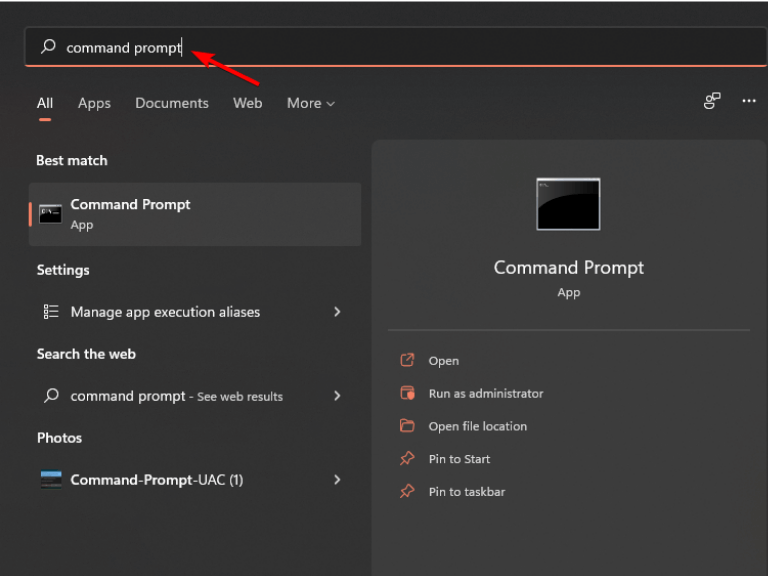 Click on the best match that appears and select the option to Run as administrator.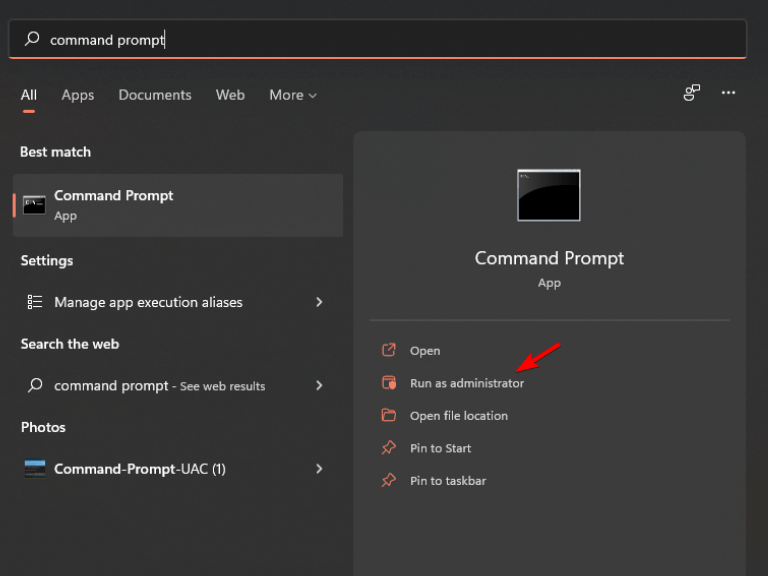 Then, key in the following command and press Enter:
 sfc/scannow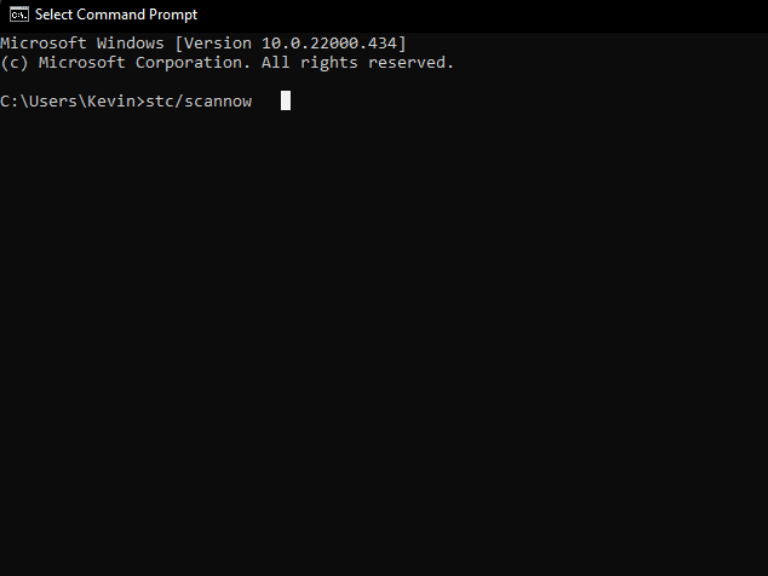 Wait for the scan to end then check if the issue has been resolved.
6. Perform a system restore
System Restore is a Windows feature that creates a snapshot of your system files and settings to a point in the past, so you can quickly undo any changes that caused problems.
As such, to get out of the tablet mode, you need to perform a System Restore on your computer. Here are the steps:
Click on the Search icon, then search for Create a restore point.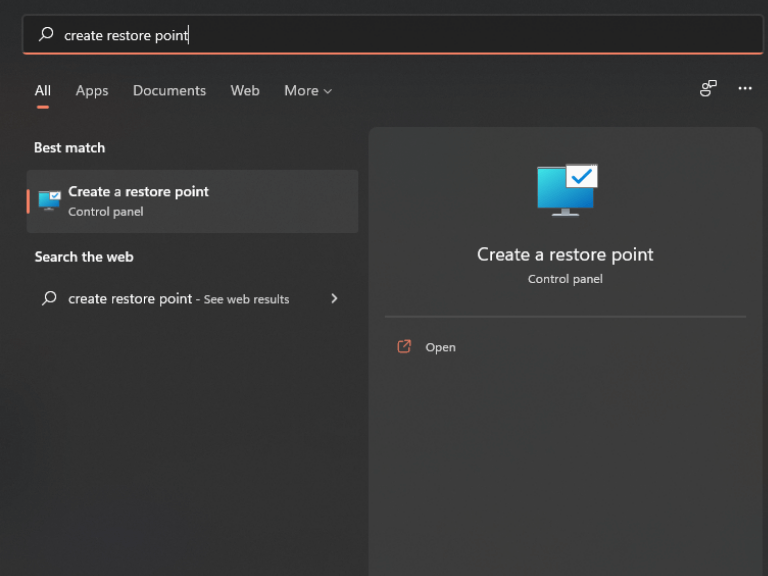 The system restore window will then pop up, click on System Restore.
If you want to perform a system restore, you can use the Recommended restore or choose a different restore point. If you want to do it manually, choose from your list to start the system restore process. If you do not want to perform a system restore, click Close.
To get out of tablet mode in Windows 11, review your restore settings and click Finish to start the process. After the procedure is finished, you should no longer be stuck in tablet mode.
Revert to desktop mode
If your laptop is still stuck in tablet mode after trying each of these fixes, resetting it to factory settings is your last resort.
However, it is worth noting that this process deletes all of your files and apps but usually resolves all operating system issues.
We hope that the above methods can in quite handy in helping you resolve the stuck on tablet mode issue. Be sure to share your experience with us in the comment section below and also let us which method worked out for you.
Share This Post: