Startups and Companies Acquired by IBM
As a result of acquiring top-notch on-demand startups all over the world, International Business Machines is steadily gaining prominence. Having merged, acquired, and absorbed other reputable companies since IBM's incorporation, the American Technology MNC operates in 177 countries.
Further, IBM developed a reputation for providing quality services by acquiring startups around the globe. In 1911, when IBM merged with four large corporations, Charles Ranlett Flint founded IBM, a technology company based in New York.
Its initial objectives were to manufacture tools such as slicers, timers, punch cards, etc., for sale and lease. A few years later, Thomas J. Watson rejoined CTR and underlined customer service while expanding production scale and overseas operations, thus increasing sales. As a result of enabling people to receive technical services, IBM became a foreign operation by 1950.
A mass-produced computer with floating-point ARITHMETIC HARDWARE, IBM 701, became the industry's first practical AI in 1956. As a result of their acquisitions, IBM has prospered universally since 1912.
The company provides a variety of services, from mainframe computers to nanotechnology, including computer hardware, middleware, software, and hosting and consulting.
From IBM's incorporation until now, here is a list of the companies it has acquired.
2021
7Summits
We are one of the Salesforce Platinum Consulting Partners that transmit transformative digital tests. NYSE: IBM acquired the company on January 11th, 2021, and they specialize in Salesforce ecosystem support.
Turbonomic
A fast-growing technology company, it is based in Los Angeles. They provide IT management applications. It protects the automation within context while fulfilling network, storage, and performance needs. Turbonomic's acquisition by IBM will end on June 17, 2021.
Boxboat
DevOps, Continuous Delivery and Cloud Migration are all aspects of BoxBoat. In the cloud, they enable organizations to revise digital data using modern technologies. IBM announced the acquisition of Boxboat Technologies on July 29th, 2021.
TAOS
It is a company that manages IT services. In addition to migration and technical program management, they provide strategic IT planning, security assessments, cloud architecture, network and systems engineering, and security assessments. IBM announced the acquisition of Taos on January 14, 2021.
Bluetab
Business software and technical services are provided by the company. Spain, Mexico, and the UK are all possible locations for their departments. The Java EE, Microsoft. The technology that the company uses is NE and other open-source devices. IBM acquired Bluetab Solutions Group in 2021.
MyInvenio
A part of IMB is MyInvenio. As a result, unions can automate their business processes with AI-powered automation, simplifying the mining process and simplifying business processes. MyInvenio was acquired by IBM on April 15, 2021.
2020
Instana
APM software is best created by Instana, a German-American company. Software used in microservice architectures and 3D visualization is managed with this application performance management software. San Francisco, Solingen, and Chicago are the bases of this company.
Spanugo
Cybersecurity Posture Assurance is offered by Spanugo for ENTERPRISE HYBRID clouds. As of June 2020, the company will cease operations. Janga R Aliminati, Doss Karan, and Doc Vaidhyanathan founded the company.
Nordcloud
As a cloud consulting services provider, Nordcloud gives a range of services. The company was established in 2011 in Helsinki, Finland. The company employs over 450 people and generates about $61 million in revenue. On 21, December 2020 IBM finally bought Nordcloud.
WDG
To make the most of your money, WDG works with your firm. This cloud-based application by IBM allows you to maximize the return on your investment through its clever and intuitive design and ease of use.
Expertus
Canada is the company's headquarters. Case Management, Fraud Detection, Data Management, Messaging Services, Payment, Payment Solutions, Processing, Regulation Compliance, Software Updates, Security Service, and Technical Maintenance are all services offered by the company. The Nordcloud acquisition was announced by IBM on 15 December 2020.
TruQua Enterprises
In addition to SAP Finance, TruQua Enterprises specializes in deployment strategies, blueprint designs, best practices, implementations, development libraries, development libraries, and solution research. Chicago, Illinois, is the headquarters of the company. It was founded in 2010.
2019
Red Hat
The Red Hat Corporation provides businesses with open-source software. The company's headquarters are located in Raleigh, North Carolina. The company was founded in 1993 by Bob Young and Marc Ewing.
2018
Oniqua Holdings Pty Ltd
In 1990, Oniqua was established in Denver, Colorado. The number of employees ranges from 50 to 200. It gives services such as Maintenance, Repairs, and Operations, as well as MRO Analytics, Asset Performance Management, Supply Chain Management, Maintenance, Repairs, and Asset Performance Management.
Armanta, Inc
In addition to developing drugs to treat drug-resistant bacteria, Armata Pharmaceuticals is a biotechnology company. In Marina del Rey, California, the company is headquartered.
2017
Verizon – Cloud services
Services and products are provided by Verizon Business, a division of Verizon Communications. It was founded in January 2006 by Verizon Business. As of 2019, Verizon Business Solutions has been renamed Verizon Business Solutions, dividing up into three groups.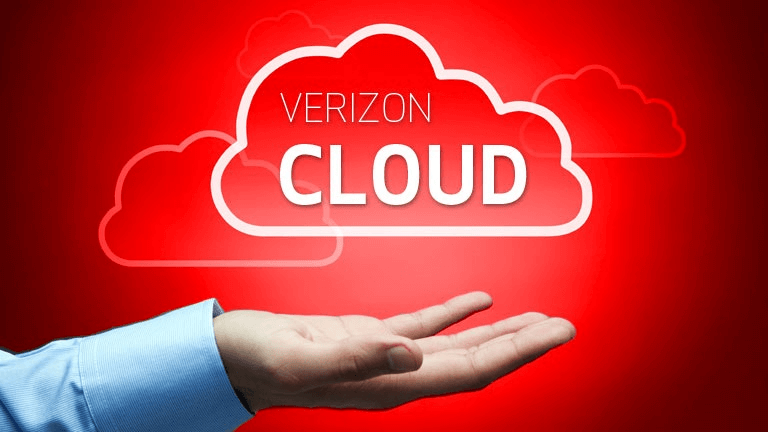 Vivant Digital
Founded in 2008, Vivint Smart Home, Inc. is a publicly-traded company that gives smart home services in the USA and Canada. Todd Pedersen and Keith Nellesen founded APX Alarm Security Solutions Inc in 1999. In 2020, the company had revenue of 1,260.7 million dollars. The company employs approximately 11,000 people.
Cloudigo
Providing network infrastructure is what Cloudigo does. In 2016, Cloudigo launched as a new brand. International Business Machines Corporation owns Cloudigo. Among Cloudigo's industries is IT services.
Agile 3 Solutions
CLIENTS of Agile 3 Solutions can renovate their businesses with the help of Agile 3 Solutions' products. Founded in January 2009 by Raghu Varadan, the company has its headquarters in San Francisco, California, USA.
XCC
Together, IBM and XCC will improve the IBM Connections portfolio by providing tools to organizations, reducing content fragmentation, and improving communication and collaboration with organizations.
2016
Iris Analytics
Using IBM Safer Payments, IRIS Analytics helps CLIENTS reduce risk, increase productivity, and increase profits. As of January 15, 2016, IBM acquired IRIS Analytics, which has its headquarters in Germany.
Resource Link
In Resource Link, you can access data used for application and server planning, installation, and management.
Aperto
Digital agency Aperto is a renowned name in the DACH region. IBM acquired the company in 2016. Berlin is the headquarters of the company, which was founded in 1995. CLIENTS both domestically and internationally work with them.
Truven Health Analytics
Watson Health, a subsidiary of IBM Corporation, acquired Truven on February 18, 2016. Pharma safety, health, and disease management are all ensured by Truven Health Analytics.
Optevia
In 2016, IBM acquired UK-based Optevia to address rising software demand for Microsoft Dynamics CRM in the public sector.
Blue Wolf Group LLC
Digital solutions are the specialty of Bluewolf Consulting. An approximately $200 million acquisition was made by IBM of Bluewolf, a cloud consulting firm. In May 2016, IBM acquired Bluewolf.
EZSource
Analyses and measurements with EZSource are reliable and automated. Visual dashboards in EZSource provide developers with an overview of what has changed in their programs. The company was developed in 2033.
Sanovi Technologies
We create and build applications at Sanovi Technologies Inc. The company provides enterprise application solutions, disaster recovery solutions, and private cloud infrastructure. It is headquartered in Bengaluru and was founded in 2002.
Resilient Systems
Enterprise software can be designed and maintained using Resilient Systems, Inc. Computer software is created by them, and they protect businesses from cyberattacks. The company was founded in 2010.
Ecx.io
Ecx.io helps CLIENTS grow their businesses by identifying digital opportunities. Around 25 years ago, the company was founded. In 2016, IBM acquired the company
Promontory Financial Group
CLIENTS receive financial services advice from Promontory Financial Group. IBM supervises the completion of the project. A Washington, D.C.-based company, the company was founded in 2001.
Ustream
Live video is broadcast by Ustream. It employs about 180 people at its headquarters in San Francisco. A year later, the company merged with IBM, launching in March 2007. In 2018, IBM Cloud Video was rebranded.
2015
Blekko
A web search engine named Blekko promised to outperform Google Search in terms of search results. The institution was established on November 1, 2010.
Explorys
Healthcare organizations can easily consolidate, link, and combine data across corporate and clinical networks using Explorys' Platform.
Compose, Inc
Developers use Compose, Inc.'s managed platform to deploy, host, and scale databases. Compose serves customers in the U.S. In 2009, the company was founded.
Phytel
There is no doubt that Phytel has established itself as an industry leader in providing integrated population health management software. Dallas-based company specializing in population health. Phytel was acquired by IBM in May 2015.
Merge Healthcare Inc
Merge Healthcare Inc. provides electronic healthcare services to patients and physicians. Founded in 1987, the company is based in Chicago, Illinois. Cedara Software Ltd and Merge Healthcare Solutions Inc are subsidiaries of Merge Healthcare Solutions Inc.
Bluebox
As a hybrid cloud provider, Blue Box gives CLIENTS the security and ease of a private cloud. In 2015, IBM acquired this company.
Meteorix LLC
It provides financial services and human resource management. Boston-based company. About 200 people are employed by Meteorix, a company founded in 2011.
Gravitant, Inc
A consulting and IT services company, Gravitant cloudMatrix has approximately 200 employees. Austin, Texas, is the company's headquarters. Gravitant software was founded in 2004 and covers the entire IT value chain.
The weather Company- DIGITAL ASSETS
A weather forecasting and information technology company, The Weather Company owns and operates Weather.com and Weather Underground. Approximately $2 billion was spent by IBM on the DIGITAL ASSETS of The Weather Company.
AlchemyAPI
Machine learning was the focus of AlchemyAPI's software business. A variety of uses were made possible by its deep learning technology. The company was founded in 2005 and is located in Denver, Colorado.
StrongLoop Ltd
A top API Tier developed by StrongLoop, StrongLoop Suite is led by StrongLoop. With more than 30 Node.js developers in San Mateo, California, StrongLoop is a Node.js development company.
2014
Silverpop Systems, Inc
Digital marketing is the specialty of Silverpop Systems, Inc. Email marketing ideas are generated automatically, campaigns are managed, executed, and campaign performance is analyzed. The company was founded in 1999 in Atlanta, Georgia.
Cloudant Inc
The company was founded in 2008 and acquired by IBM in 2014. Cloudant gives scalable, disseminated cloud databases for web, mobile, IoT, and serverless applications.
Cognea
As a provider of artificial intelligence technology platforms, Cognea creates interactive virtual agents. Based in the Greater New York Area, the East Coast, and Northeastern US, the company was founded in 2013 by John Zakos and Liesl Capper.
CrossIdeas
A unified approach to managing people, applications, and entitlements is possible with Identity & Access Governance Solutions from CrossIdeas. Through the acquisition of CrossIdeas, IBM will be able to increase its leadership position in delivering innovative services and software for protecting businesses.
Lighthouse Security Group
In addition to identity management and access management (IAM), Lighthouse Security Group has expertise in cloud computing and software. In 2007, the company was founded.
2013
Star Analytics
It develops financial automation and integration tools for EPM and BI applications. The company was founded in 2004 and is privately held. San Mateo, California, is its headquarters.
CSL International
The company is a global leader in the research, development, and manufacture of life-saving biotherapies and influenza vaccinations. It was announced in 2013 that IBM had acquired CSL International.
Softlayer Technologies
Software company SoftLayer Technologies, Inc. offered cloud computing, dedicated servers, and managed to host. Its headquarters are in Dallas, Texas, United States, where Lance Crosby established the company in 2005. The company was acquired by IBM in 2013.
Trusteer
A suite of security products is developed by Trusteer's division of computer security. Rakesh K. Loonkar and Mickey Boodaei founded Trusteer in 2006. A $1 billion acquisition by IBM took place in September 2013. Located in the U.S., Boston is the company's headquarters.
Daeja Image Systems
Business and IT professionals can view huge documents and photos easier with software developed by Daeja Image Systems Ltd. Daeja is a Milton Keynes-based software company. Daeja Image Systems was acquired by IBM on September 19, 2013.
The Now Factory
Communication Service Providers can improve their client experience with Now Factory data network solutions. Dublin, Dublin, Ireland-based company, founded in 2006, is based in Dublin. The Now Factory was acquired by IBM in October 2013.
Xtify
Xtify provides push and location-based notification tools for mobile app publishers. Xtify was founded in 2007. As part of IBM's Enterprise Marketing Management portfolio, the company gives Xtify mobile messaging capabilities and SMS digital messaging.
Fiberlink Communications
Providing connectivity, control, and security for laptops and mobile devices, Fiberlink Communications Corporation gives mobility as a service. Since 1991, it has been headquartered in Pennsylvania, United States.
Aspera Inc
By leveraging existing infrastructure and global IP networks, IBM Aspera allows customers to move crucial files and data at high speeds. With headquarters in California, Aspera was founded in 2004. IBM PURCHASED Aspera in January 2014.
UrbanCode
The UrbanCode Deploy solution automates the deployment of applications across a variety of environments. The system allows quick feedback and continuous delivery, which makes agile development easier. Michael Sayko founded the company in 1996. Cleveland, Ohio, is its headquarters.
Edited by Prakriti Arora