What you need to know
Microsoft Duo 2 could launch as early as this Fall.
The foldable phone will bring improved cameras, 5G, and a better overall specsheet.
Microsoft is putting much more focus into the software experience.
Some may say that the Microsoft Surface Duo has been a flop, while others continue to rave about having two separate screens working in tandem. Plus, the Duo has a unique design that looks pretty darn good, and fits right in with the rest of the Surface line of products. It seems that Microsoft won't be giving up easily as it re-entered the smartphone market last year, as Windows Latest claims that the Surface Duo 2 is in the works.
The original Surface Duo was introduced all the way back in October of 2019, but was not actually made available for purchase until September of 2020. This meant that the Duo was already way behind the curve of the ultra-fast pace of the smartphone market with its Snapdragon 855, 6GB of RAM, and middling camera.
That could all be changing, as Microsoft has been working on the Surface Duo 2 since September, in anticipation of a Fall 2021 launch. There aren't specifics as to what the specs for the Duo 2 may look like, however, we can expect a much-faster processor than the 855, along with the likely-inclusion of 5G connectivity. Microsoft is also expected to improve the camera system, while likely keeping the same general design of the current iteration.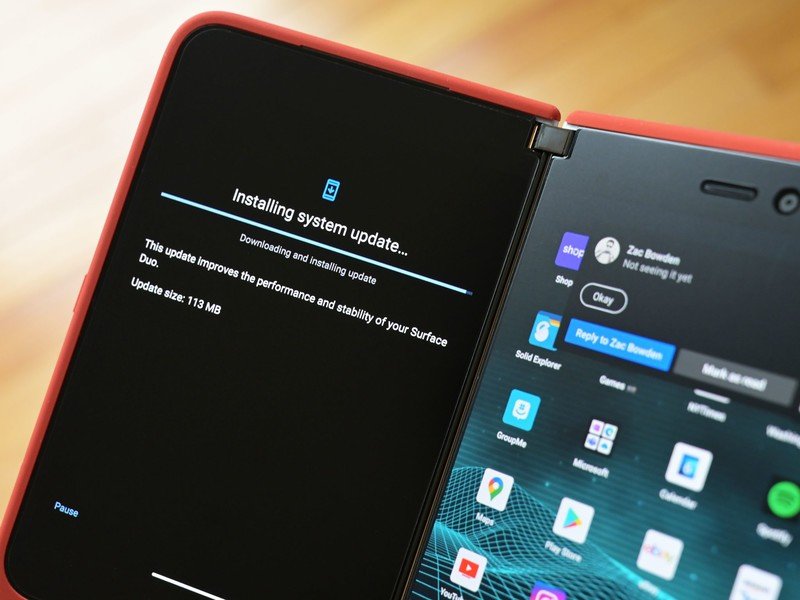 The most exciting aspect surrounding the Duo 2 actually has more to do with the software integration than it does the hardware. Surface Duo owners have lamented the fact that they are dealing with a subpar software update cycle, in which there seems to be no concrete date for an Android 11 release. Buggy software has plagued others, as Android and Microsoft's software don't exactly handle the separate displays as one would hope.
New job listings, as seen by Windows Latest suggest that Microsoft is dedicated to bringing more Android engineers onboard. We've seen Google put more of a focus on foldable displays in the early-days of the Android 12 Developer Preview. Plus, Microsoft and Google are already working together on improving foldable phones on the whole with the new Flutter development tools.
Samsung already leads the way when it comes to the best foldable phone, and could increase the lead with the rumored Galaxy Z Fold 3. But if Microsoft can manage to get the software down pat, and deliver an elegant and useful package with the Duo 2, the foldable market could heat up quickly.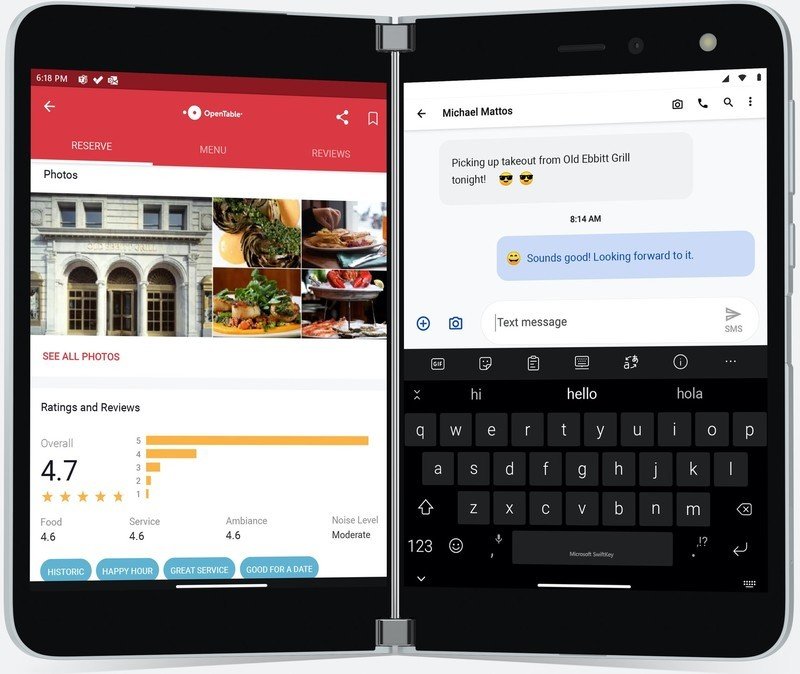 Microsoft's foldable
(opens in new tab)

Gorgeous design, dual screens, and Surface branding make for an interesting first attempt at a foldable with the Microsoft Surface Duo. But it's time to improve the software so that the next generation is leaps and bounds ahead of the rest.