Article content
Physical activity is a very important part of mental health. Many issues in a community can be prevented through intervention and care of youth. 
Article content
Ignite North Peace Youth Support Association (NPYSA) offers a program giving kids the opportunity to take part in unique and informal physical activity.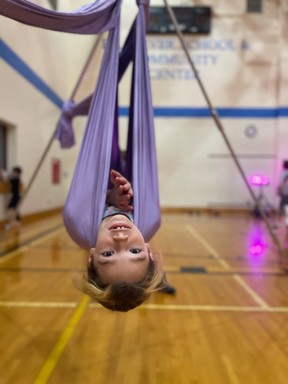 Fire it Up! is a program funded through the Return to Play grant through Alberta Recreation and Parks. This includes Wednesday drop in sports and Dream Dance circus workshops on Saturdays at the EEO gym. 
The next circus workshop is scheduled for Dec. 3, says Pamela MacKay, executive director with Ignite. She adds kids should be registered by the Thursday prior. Circus workshops are from 12:00 p.m to 3:30 p.m. 
The first workshop of 8 had 12 kids enrolled. Activities include juggling, slackline, stilts, hooping, and aerial silk.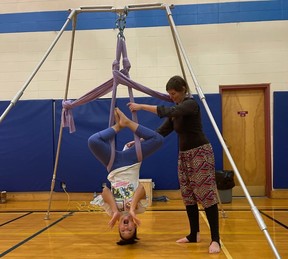 Ignite has also partnered with Brave Culture through the grant. 
Article content
"We're having a series working on inner and outer strength. We're really excited for that one. We're going to put that towards the end. Leah Fox is really excited to talk to kids about body positivity and self esteem. She recently got her yoga teacher training. She'll incorporate some of that and maybe some expressive art to go along with that because she's a very good artist as well."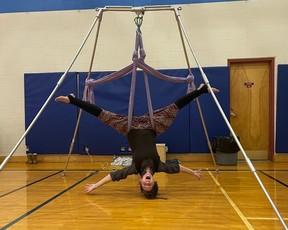 Other additions to Ignite include a recent visit from a financial educator for November's Financial Literacy Month. "They talked about budgeting, savings and taxes which is very cool. It was quite a good life skills program [for kids]."
"Hey Caitlyn", a program from AHS addictions counsellor Caitlin McGuire, teaches kids about boundaries, relationships, and other life skills. McGuire holds these sessions every Thursday. 
To make up for a reduction in funding, Ignite is currently selling ice melt.