Google's upcoming OS Fuchsia is trending on the internet. For starters, the main goal of Fuchsia is to create an OS that meets the needs of developers, consumers, and manufacturers by focusing on security, updates, and performance.
All of this is great, but Fuschia is still under development. One can build Fuchsia from a source, but it's very time-consuming, and at times requires sufficient hardware resources. Before you get upset, wrap yourself around a blanket, and take a nap, the good news is you can still try out Fuchsia OS in an emulator, thanks to the experts at DahliaOS.
How To Install The Fuchsia OS Emulator?
1. Download the FImage emulator zip from the official DahliaOS FImage releases page
2. Unzip the file using your favorite archive manager
3. Fire up the terminal and cd into the extracted FImage file
4. Copy and paste the following commands in the terminal and hit enter
./ffx-linux-x64 platform preflight
./network-config
./fimage-gui 4096
Unfortunately, Windows and AMD users cannot install this. Here are the prerequisites.
8GB RAM
4th Gen Intel CPUs or above (If without dedicated graphics)
Processors manufactured after 2010 (If with dedicated graphics)
Ubuntu 20.04 or above (I tested it on Manjaro, and it worked fine)
Curl, Unzip, and Git and Up-to-date graphics drivers
So, that was how to install the Fuchsia OS emulator. If you're expecting an Android-like colorful UI, you will be disappointed. This build is meant to test out Fuchsia and develop Flutter apps on Fuchsia using the Flutter SDK. Ironically, Flutter Development doesn't work yet due to a bug expected to be resolved soon.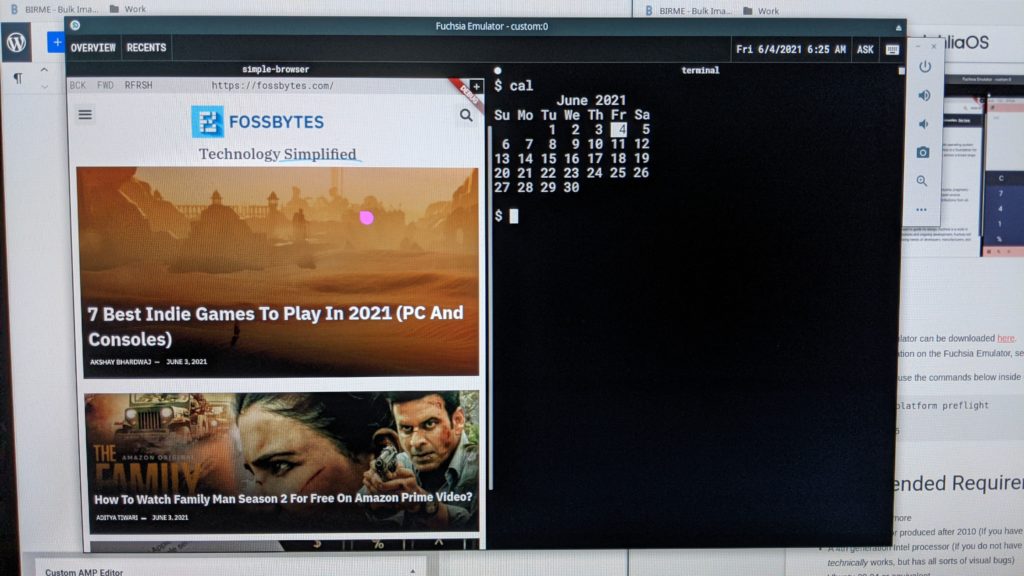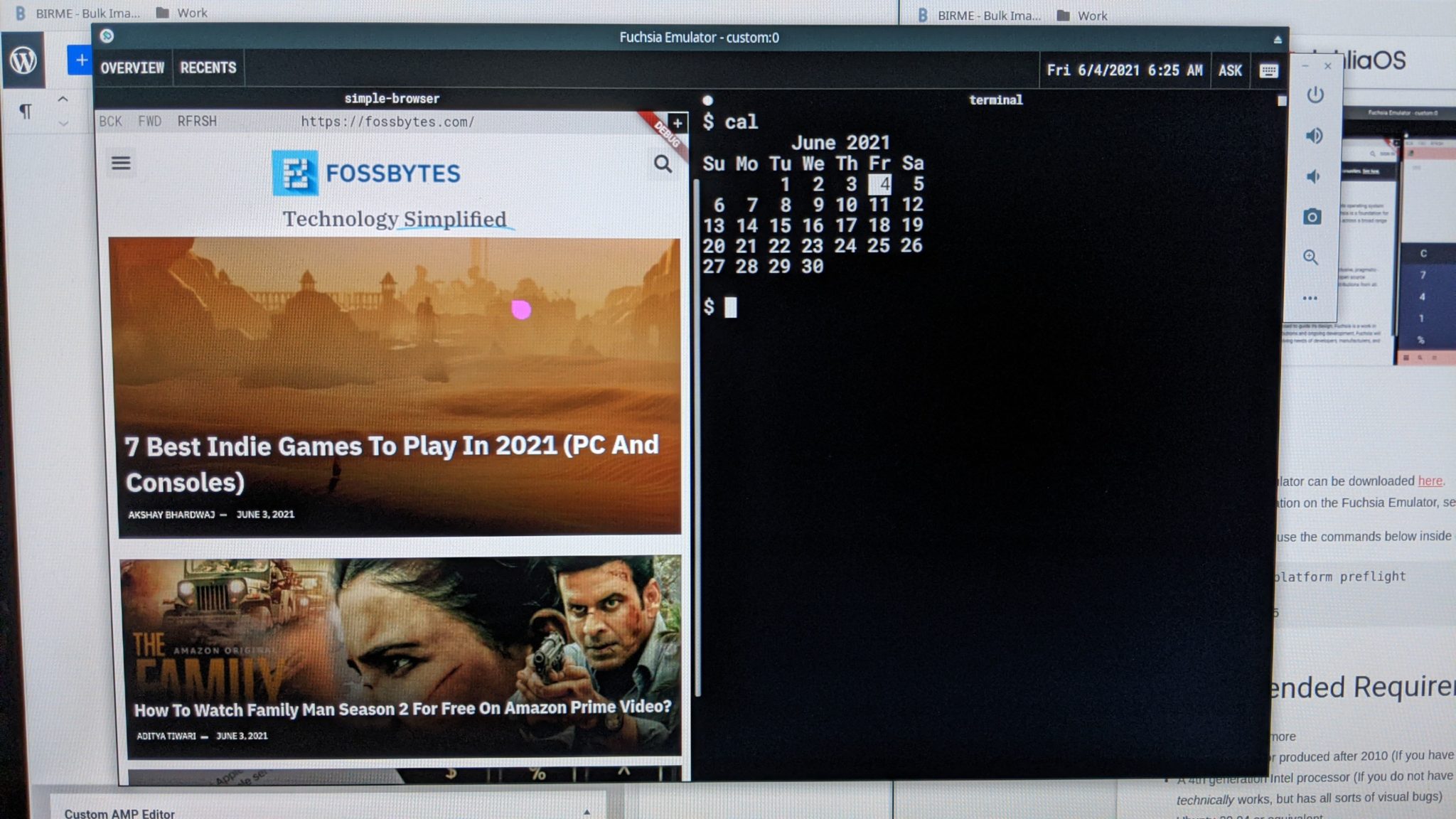 As I said, this is a very barebone implementation of Fuchsia inside an emulator and comes with only a Terminal and Browser, which works surprisingly well.
Some of the other bugs include laggy mouse input, awful performance, stutters, and occasional terminal crashes.
To conclude, tell us what your thoughts about Fuchsia are? Would you like to see it replace Android in the future? Let us know in the comments section below.