Each month, the programmers at the Criterion Channel produce incredible line-ups for their subscribers. For December, the Channel will feature films from Jafar Panahi, Nathalie Álvarez Mesén, Atom Egoyan, and more!
Below you'll find the programming schedule for the month, along with a complete list of titles that Criterion has in store for us. Don't forget to check the Criterion Channel's main page regularly though, as they occasionally will drop surprises that aren't included in the official press release.
Don't subscribe yet? Start a 14-day free trial
TOP STORIES
Premiering December 1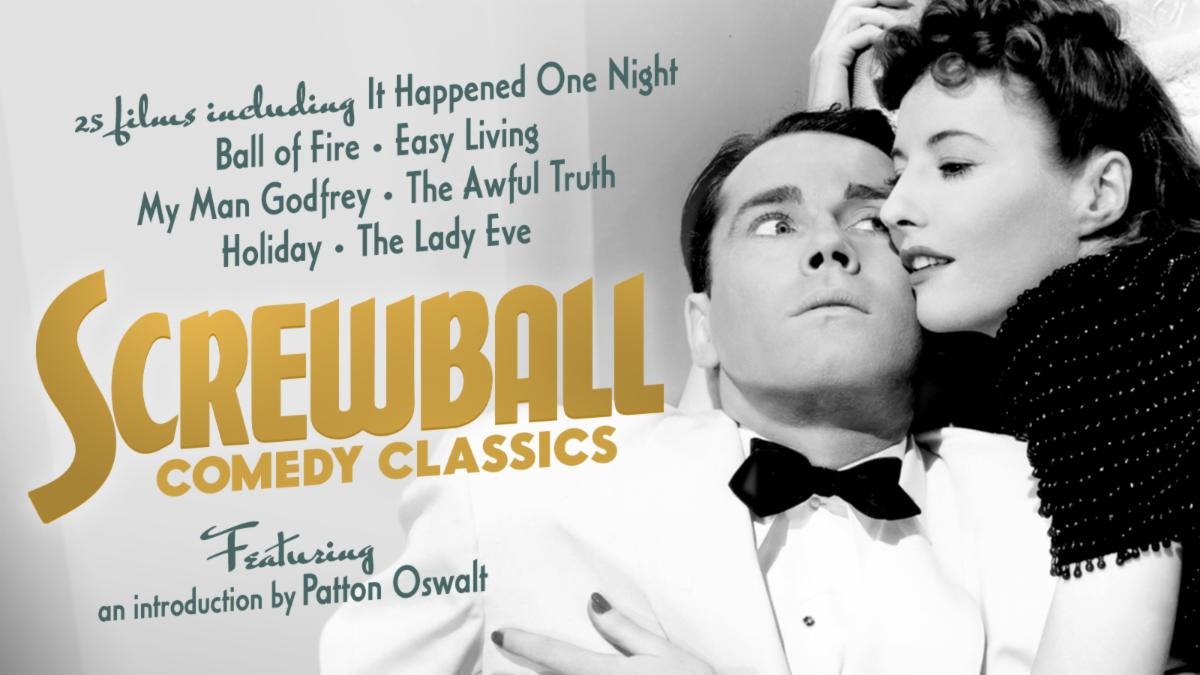 Screwball Comedy Classics
Featuring an introduction by comedian and actor Patton Oswalt
First comes love, then comes anarchy—at least that's how it works in the wild, upside-down world of classic screwball. Like a romcom on speed, the screwball comedy supercharges the genre with fizzy battle-of-the-sexes mayhem; fast-talking, diamond-cut dialogue; and a perfectly calibrated combination of escapist elegance and slapstick chaos. The result is golden-age Hollywood at its most exuberantly inventive and playfully subversive, flipping social, class, and gender norms on their head with gleeful, lunatic abandon. This holiday haul of favorites by masters of the genre such as Frank Capra (It Happened One Night), Howard Hawks (His Girl Friday), and Preston Sturges (The Lady Eve) as well as ripe-for-discovery gems (Theodora Goes Wild, Love Is News) runs riot with the sparkling wit, virtuoso performances, and sense of unstoppable fun that make screwball such a blast.
The Front Page, Lewis Milestone, 1931
Me and My Gal, Raoul Walsh, 1932
Twentieth Century, Howard Hawks, 1934
It Happened One Night, Frank Capra, 1934
My Man Godfrey, Gregory La Cava, 1936
Theodora Goes Wild, Richard Boleslawski, 1936
Love Is News, Tay Garnett, 1937
Easy Living, Mitchell Leisen, 1937
The Awful Truth, Leo McCarey, 1937
Holiday, George Cukor, 1938
Bluebeard's Eighth Wife, Ernst Lubitsch, 1938
Midnight, Mitchell Leisen, 1939
His Girl Friday, Howard Hawks, 1940
The Lady Eve, Preston Sturges, 1941
Ball of Fire, Howard Hawks, 1941
Sullivan's Travels, Preston Sturges, 1941
The Palm Beach Story, Preston Sturges, 1942
To Be or Not to Be, Ernst Lubitsch, 1942
The More the Merrier, George Stevens, 1943
The Miracle of Morgan's Creek, Preston Sturges, 1944
Hail the Conquering Hero, Preston Sturges, 1944
Murder, He Says, George Marshall, 1945
It Happens Every Spring, Lloyd Bacon, 1949
Rhubarb, Arthur Lubin, 1951
You Never Can Tell, Lou Breslow, 1951

Snow Westerns
Snow, snow on the range … While the western traditionally evokes images of dusty, sunbaked deserts and parched plains, head north and you'll find a wintry mix of snowbound frontier sagas that turn icy mountains and freezing tundra landscapes into dramatic, visually stunning backdrops for mythic tales of heroes, villains, and outlaws on treacherous treks through frigid temps. Spanning half a century, this collection of white-blanketed westerns brings together defining works by classical masters like Anthony Mann (The Far Country), William Wellman (Track of the Cat), and André de Toth (Day of the Outlaw) alongside revisionist genre reimaginings by iconoclasts such as Sam Peckinpah (Ride the High Country), Robert Altman (McCabe & Mrs. Miller), and Antonia Bird (Ravenous).
The Secret of Convict Lake, Michael Gordon, 1951
The Wild North, Andrew Marton, 1952
The Far Country, Anthony Mann, 1954
Track of the Cat, William A. Wellman, 1954
Day of the Outlaw, André de Toth, 1959
Ride the High Country, Sam Peckinpah, 1962
The Great Silence, Sergio Corbucci, 1968
Little Big Man, Arthur Penn, 1970
McCabe & Mrs. Miller, Robert Altman, 1971
Dead Man, Jim Jarmusch, 1995
Ravenous, Antonia Bird, 1999

The Beautiful Game: International Football Films
Soccer, er, football fans rejoice: just in time for the World Cup, this champion lineup of films celebrates the world's most popular sport. Spanning pitches from Europe and Asia to Africa and the Middle East, these eclectic tales go well beyond the standard sports-movie clichés of adversity and triumph, crossing and subverting genres to examine the intersection of sport and culture. Stories of women who risk everything to participate (Offside, Freedom Fields), Shaolin monks who bring kung fu to the field (Shaolin Soccer), and one man's obsessive quest to revolutionize the sport (Infinite Football) illustrate the power and worldwide impact of a phenomenon that is truly more than a game.
The Goalie's Anxiety at the Penalty Kick, Wim Wenders, 1972
Forza Bastia, Jacques Tati and Sophie Tatischeff, 1978
Gregory's Girl, Bill Forsyth, 1980
Shaolin Soccer, Stephen Chow, 2001
Offside, Jafar Panahi, 2006
The Second Game, Corneliu Porumboiu, 2014
Mirage, Szabolcs Hajdu, 2014
Infinite Football, Corneliu Porumboiu, 2018
Freedom Fields, Naziha Arebi, 2018
Diamantino, Gabriel Abrantes and Daniel Schmidt, 2018

Tessa Thompson's Adventures in Moviegoing
Anchoring both high-profile blockbusters like the Creed and Thor franchises and acclaimed, adventurous indies like Sorry to Bother You and Passing, actor and producer Tessa Thompson has emerged as one of the most intriguing and versatile performers of her generation. In this edition of Adventures in Moviegoing, Thompson sits down with Criterion curatorial director Ashley Clark to discuss acting legends like Angela Bassett and Al Pacino, as well as the films that have had a lasting impact on her understanding of the art. Encompassing the ravishing bossa nova beauty of Marcel Camus's Black Orpheus, the wildly unrestrained sensuality of Jean-Jacques Beineix's Betty Blue, and the jagged surrealist comedy of Janicza Bravo's Lemon, her selections offer a menu of bold, transportive, and immersive moviegoing experiences.
Black Orpheus, Marcel Camus, 1959
Cléo from 5 to 7, Agnès Varda, 1962
Black Girl, Ousmane Sembène, 1966
Touki bouki, Djibril Diop Mambéty, 1973
Tampopo, Juzo Itami, 1985
Betty Blue, Jean-Jacques Beineix, 1986
Poetry, Lee Chang-dong, 2010
Lemon, Janicza Bravo, 2017
Exclusive Streaming Premieres
Monday, December 5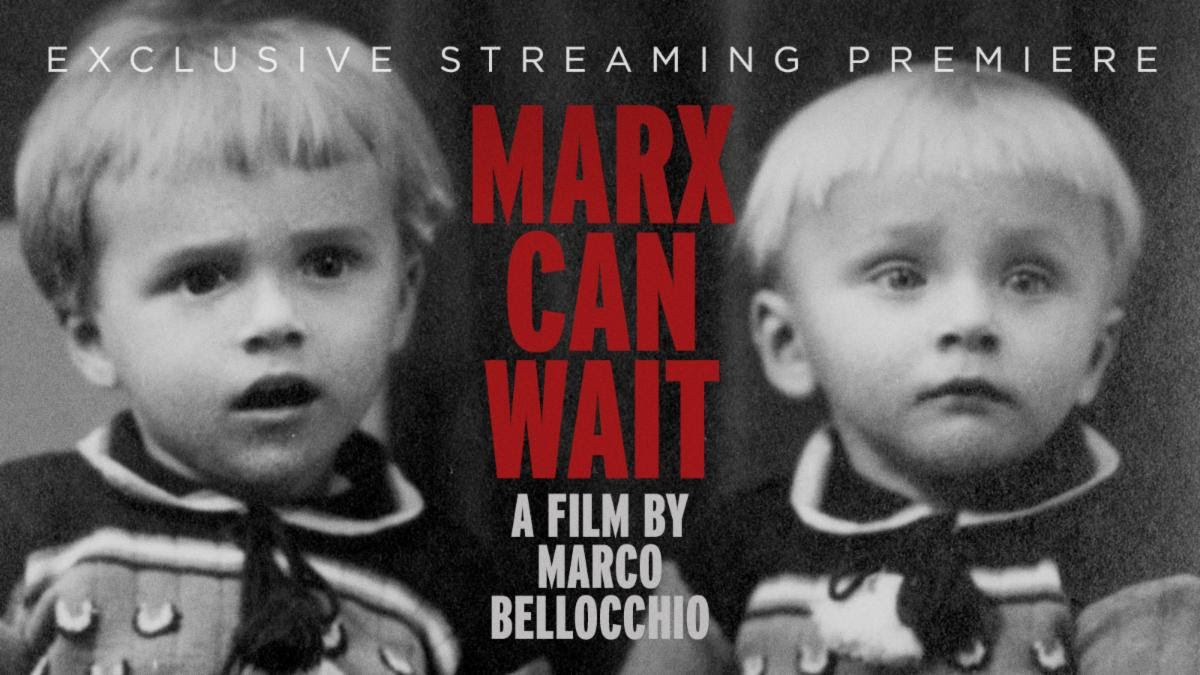 Marx Can Wait
1968 was the year Camillo died. Nearly fifty years after the death of his twin brother at the age of twenty-nine, acclaimed director Marco Bellocchio (Fists in the Pocket) gathers his family to reconstruct Camillo's disappearance. Combining intimate conversations with the Bellocchio family and those who knew Camillo best with archival material, home movies, and his own films, Marco attempts to manifest a ghost he has been dealing with his entire life. What begins as a family conversation morphs into a profoundly moving investigation into grief, guilt, compassion, and love from one of Italian cinema's greatest directors.
Monday, December 12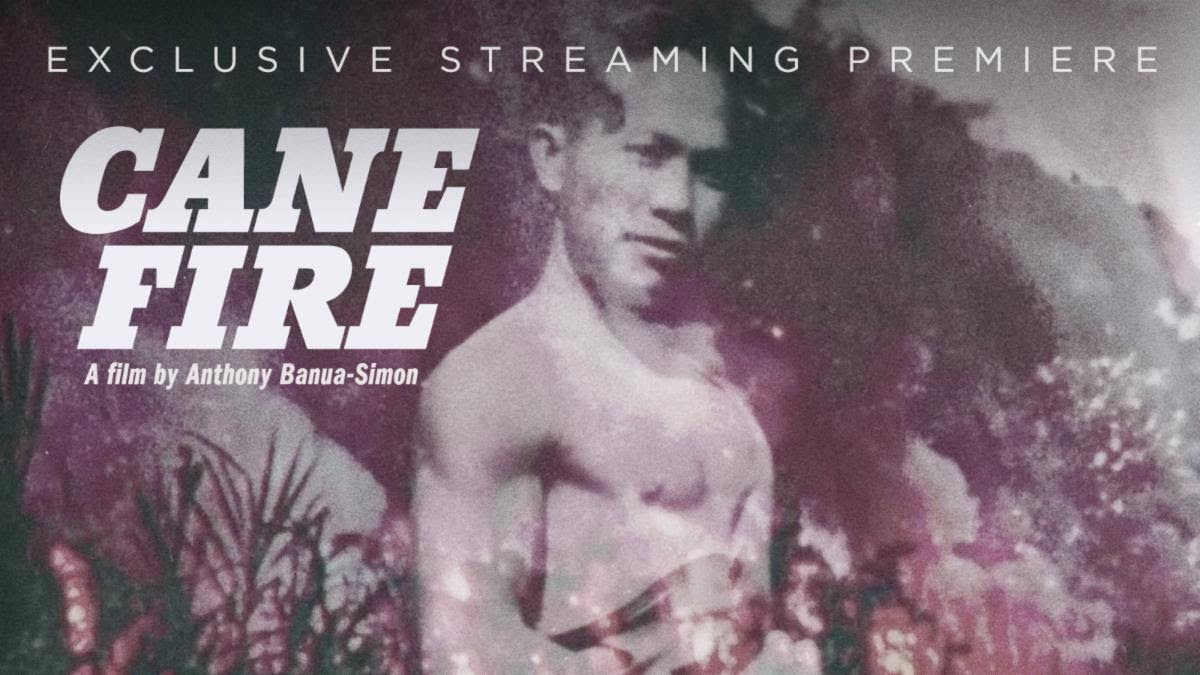 Cane Fire
The Hawaiian island of Kauaʻi is seen by many as a paradise of leisure and pristine natural beauty, but these escapist fantasies obscure the colonial displacement, hyperexploitation of workers, and destructive environmental extraction that have actually shaped life on the island for the last 250 years. This illuminating documentary critically examines the island's history—and the various strategies by which Hollywood has represented it—through four generations of director Anthony Banua-Simon's family, who first immigrated to Kauaʻi from the Philippines to work on the sugar plantations. Assembled from a diverse array of sources—from Banua-Simon's observational footage to amateur YouTube travelogues to epic Hollywood musical sequences—Cane Fire offers a kaleidoscopic portrait of the economic and cultural forces that have cast Indigenous and working-class residents as "extras" in their own story.
Wednesday, December 14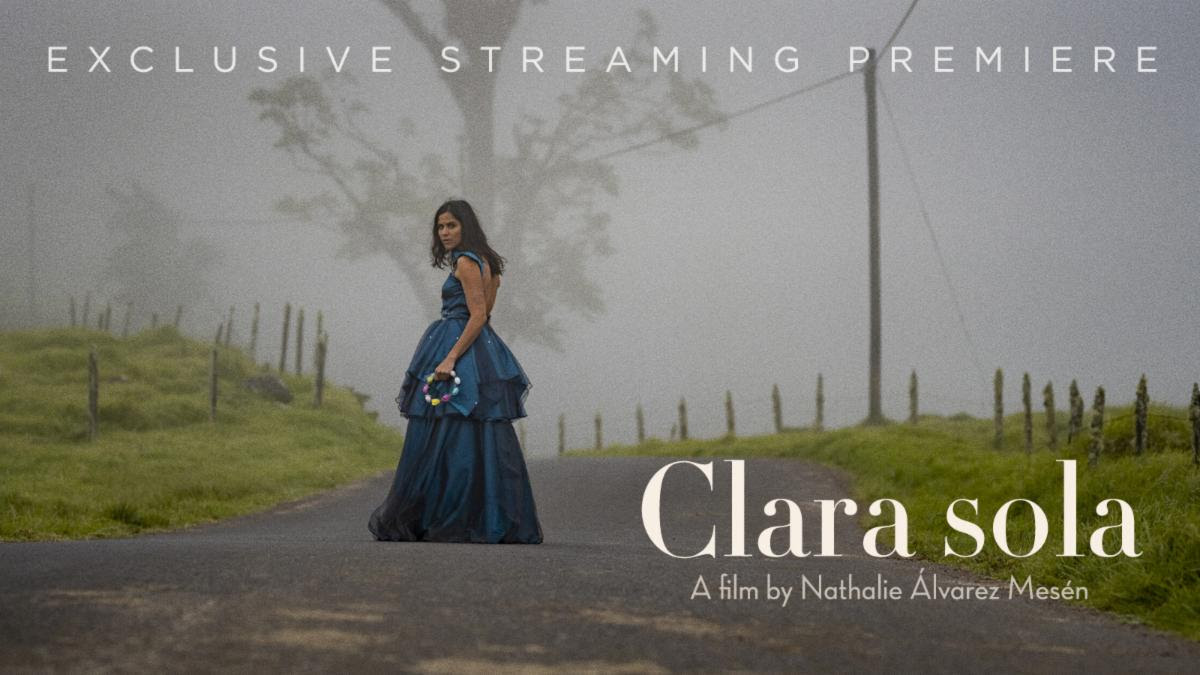 Clara sola
This revelatory first feature from Nathalie Álvarez Mesén is a mesmerizing portrait of a woman in the process of taking ownership of her body and self. In a remote village in Costa Rica, forty-year-old Clara (Wendy Chinchilla Araya in a stunning screen debut) endures a repressively religious and withdrawn life under the command of her mother (Flor María Vargas Chavez). Her uncanny affinity for creatures large and small allows Clara to find solace in the natural world around her. Tension builds within the family as Clara's niece (Ana Julia Porras Espinoza) approaches her quinceañera, igniting a sexual and mystical awakening in Clara and inaugurating a journey to free herself from the strictures that have dominated her life.
Criterion Collection Editions
Premiering December 1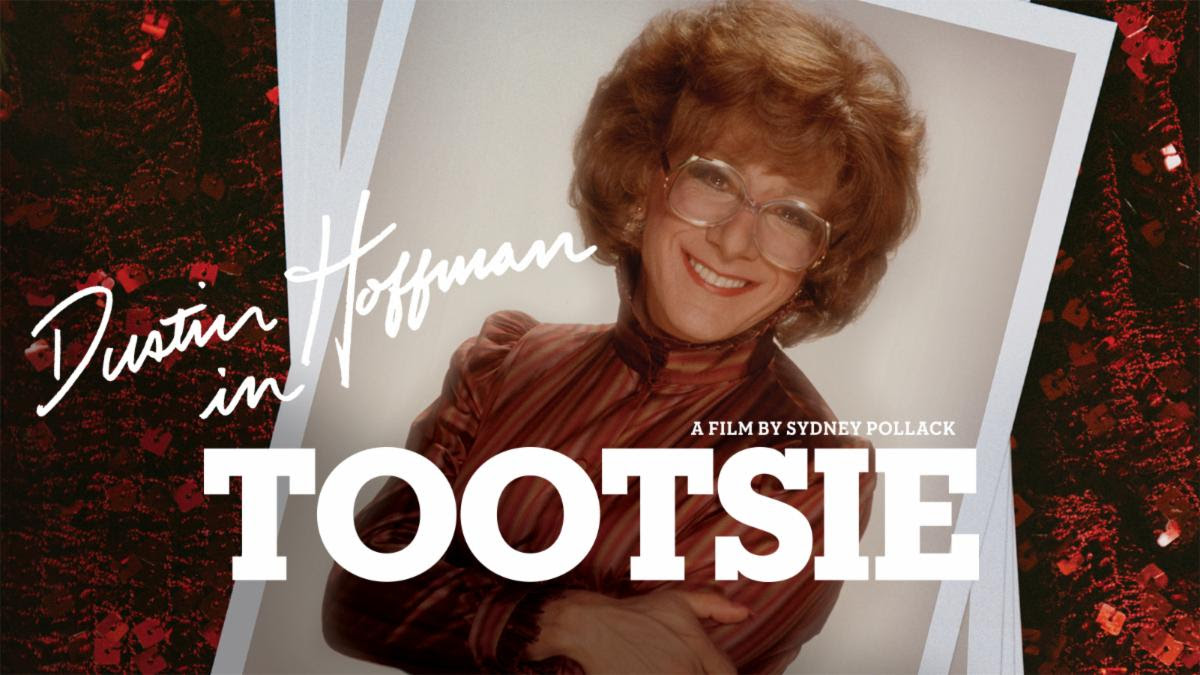 Tootsie: Criterion Collection Edition #738
Dustin Hoffman lands the role of a lifetime in this funny, cutting, and poignant look at an American moment defined by shifting social and sexual identities.
SUPPLEMENTAL FEATURES: Audio commentary by director Sydney Pollack, interviews with Dustin Hoffman and comedy writer Phil Rosenthal, two documentaries on the making of the film, deleted scenes, and more.

Exotica: Criterion Collection Edition #1150
Atom Egoyan's mesmerizing international breakthrough takes the conventions of the psychological thriller into bold new territory—unsettling, dreamlike, and transcendently empathetic.
SUPPLEMENTAL FEATURES: Egoyan's 1993 feature Calendar, audio commentary by Egoyan and composer Mychael Danna, a conversation between Egoyan and filmmaker and actor Sarah Polley, short films by Egoyan, and more.

McCabe & Mrs. Miller: Criterion Collection Edition #827
This unorthodox dream western by Robert Altman may be the most radically beautiful film to come out of the New American Cinema.
SUPPLEMENTAL FEATURES: Audio commentary by Altman and producer David Foster, a documentary on the making of the film, interviews with cinematographer Vilmos Zsigmond, television appearances by Altman, and more.
Three Dimensions
Thursday, December 1

3X Jafar Panahi
The brilliant Iranian auteur Jafar Panahi was sentenced to six years in prison in July 2022, after refusing to stop making urgent, perceptive films when he was banned from the profession in 2010. With NO BEARS, his latest film, coming out in December, there's no better time to revisit three of his most beloved masterpieces, all of which view modern Iran through the eyes of young girls.
The White Balloon, 1995
The Mirror, 1997
Offside, 2006
Saturday Matinees
Saturday, December 3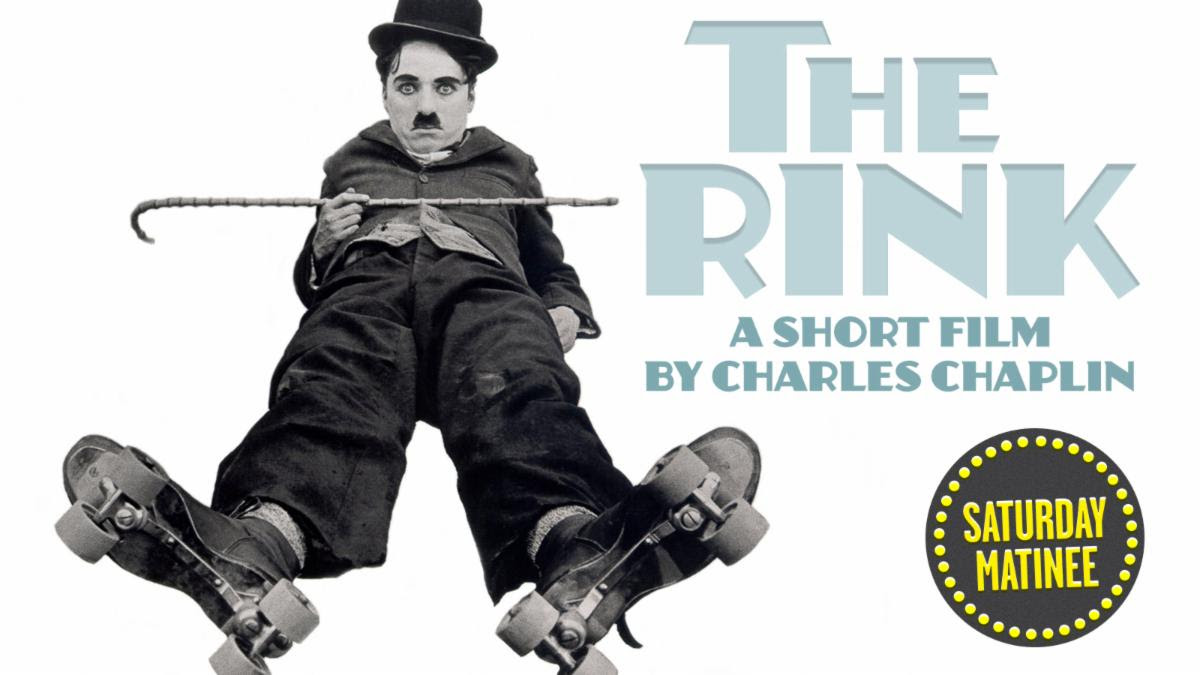 The Rink
Charlie Chaplin straps on a pair of skates and hits the roller rink in a sublime display of his balletically graceful slapstick style.
Saturday, December 10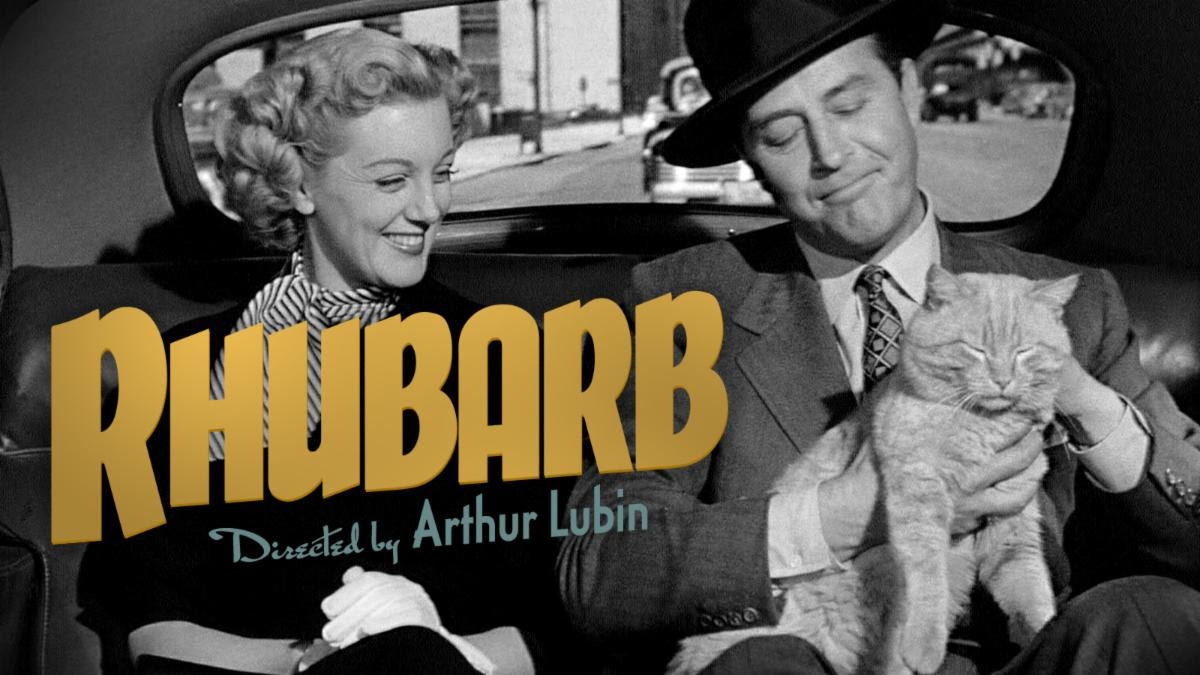 Rhubarb
Feline acting legend Orangey the Cat stars as a feral tabby who inherits a Brooklyn baseball team(!) in this uproariously absurd screwball charmer.
Saturday, December 17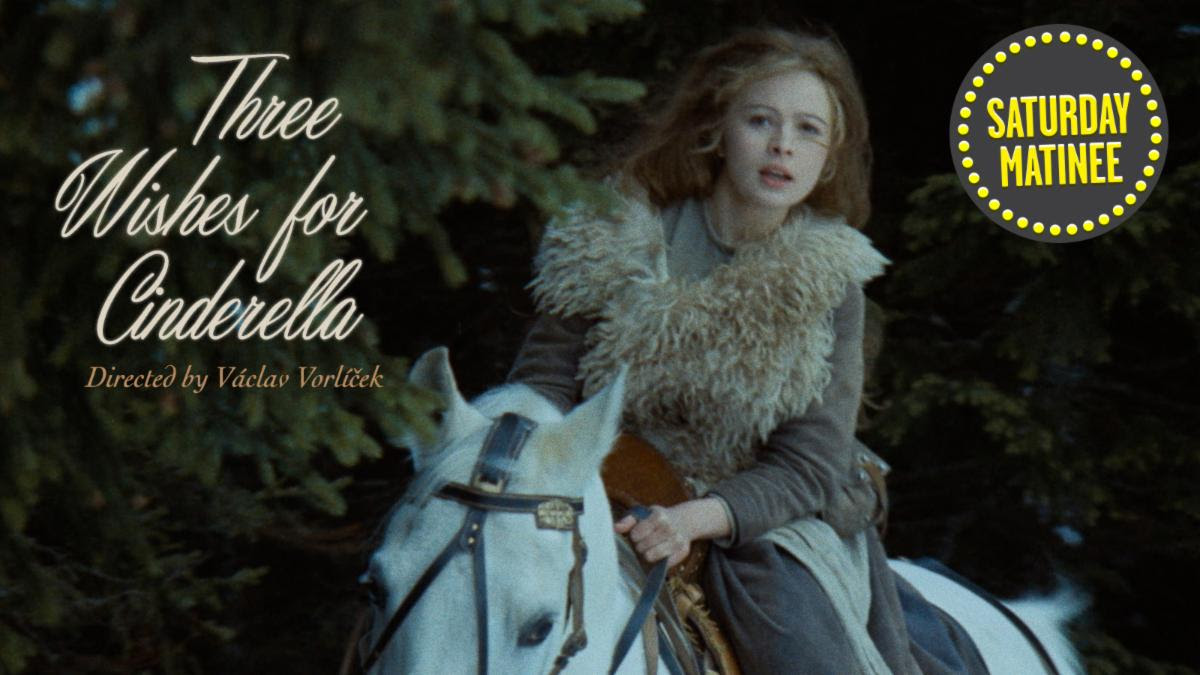 Three Wishes for Cinderella
This enchanting Czech Christmas classic updates the beloved fairy tale with a woodsy wintertime setting and a refreshingly spirited, assertive heroine.
Saturday, December 24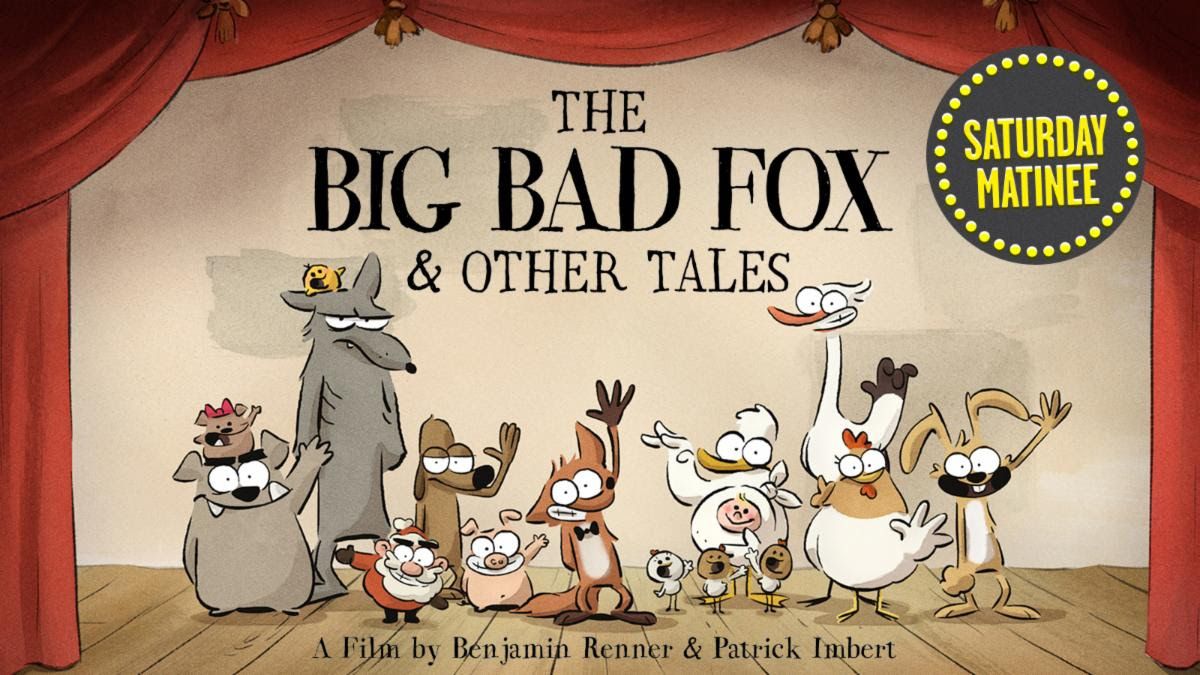 The Big Bad Fox and Other Tales
This hilarious, heartwarming tale of animal misfits is graced with a visual spontaneity that harkens back to classic Looney Tunes shorts.
Saturday, December 31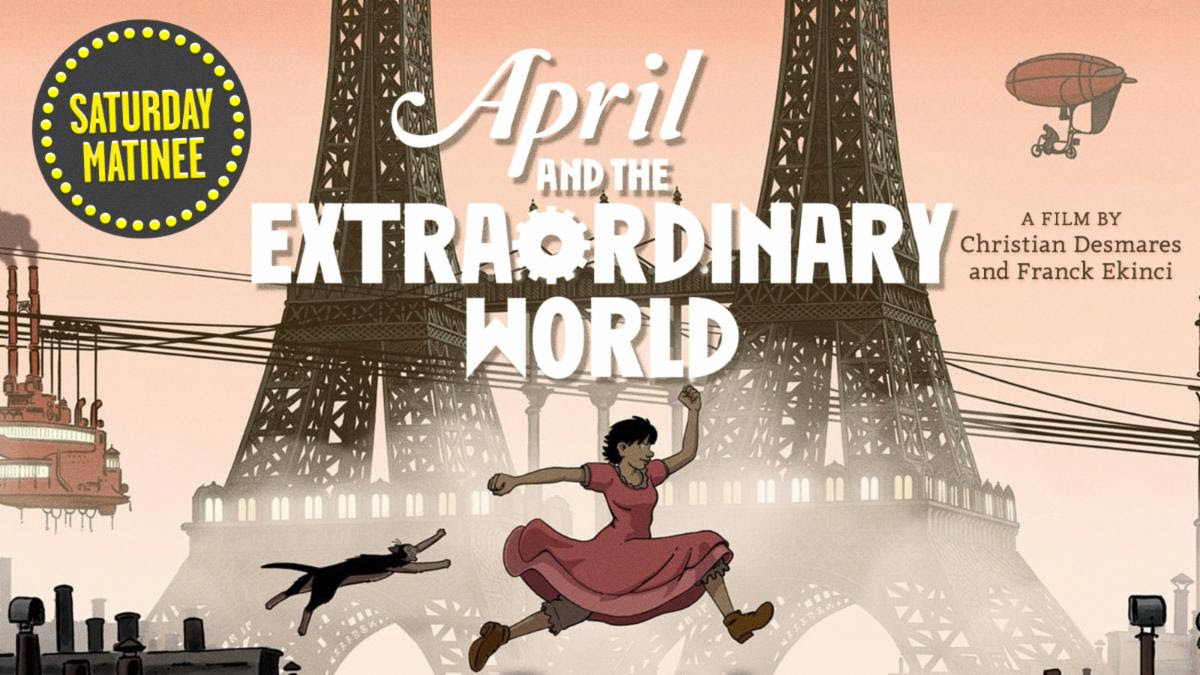 April and the Extraordinary World
A riveting sci-fi adventure unfolds in an alternate steampunk universe in this breathtaking fantasy born from the imagination of renowned graphic novelist Jacques Tardi.
True Stories
Monday, December 5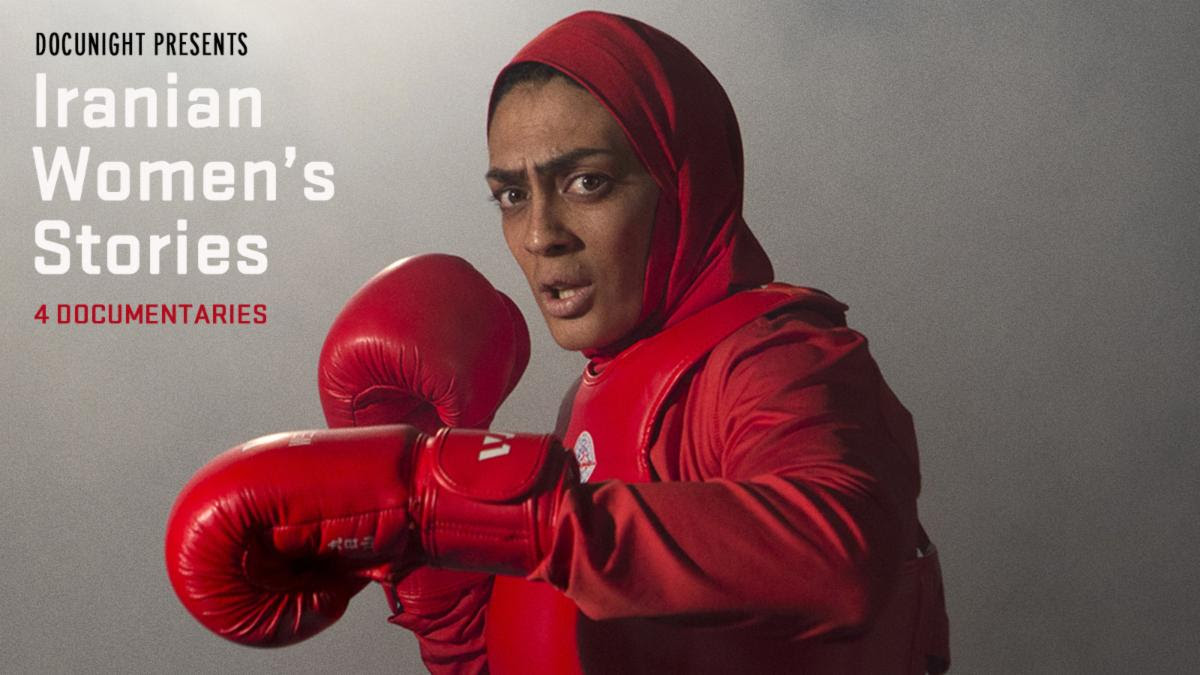 Docunight Presents: Iranian Women's Stories
An initiative of the Kiarostami Foundation, Docunight is a streaming platform dedicated to documentaries from and about Iran. As Iranian women protest for a say in the future of their society, Docunight presents four piercing works by female filmmakers, which examine the parts that marriage and religion play in shaping gender roles, while celebrating women who've carved out their own destinies through martial arts and filmmaking. These documentaries present rebellious and independent characters whose struggles echo the Kurdish slogan that today's movement in Iran has adopted as its own: Woman, Life, Freedom.
Here the Seats Are Vacant, Shiva Sanjari, 2016
The Broker, Azadi Moghadam, 2018
Radiograph of a Family, Firouzeh Khosravani, 2020
Platform, Sahar Mosayebi, 2021
Monday, December 19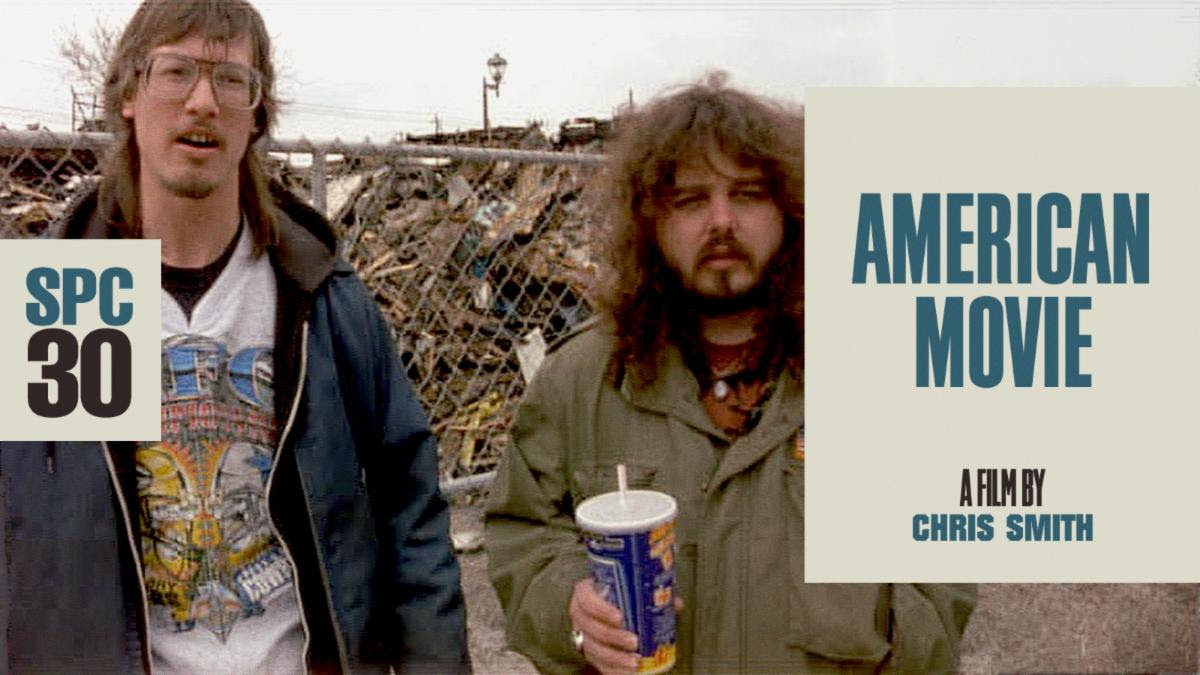 American Movie
It takes a village to make a movie—but what happens when that village is Menomonee Falls, Wisconsin? This cult-favorite documentary captures one DIY filmmaker's bizarre, comical, and poignant quest to make his movie, his way.
Monday, December 26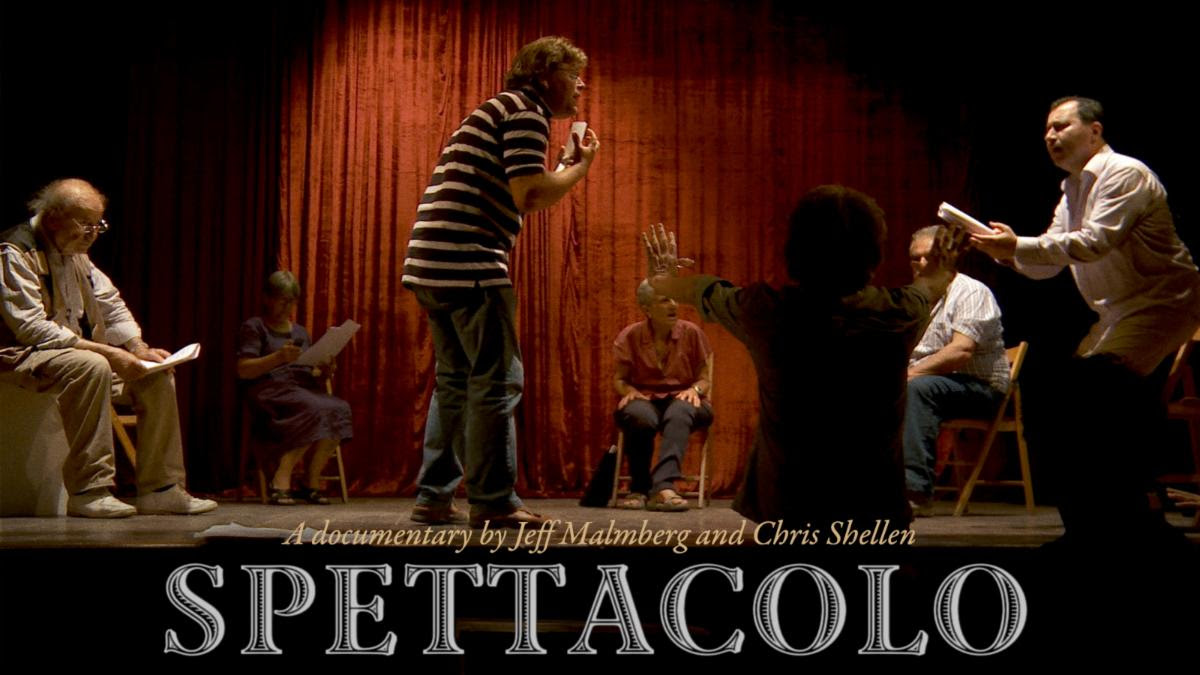 Spettacolo
A tiny Tuscan town confronts the end of its way of life through the transformative power of theater.
More documentaries featured in this month's programming:
Forza Bastia, Jacques Tati and Sophie Tatischeff, 1978
The Second Game, Corneliu Porumboiu, 2014
Infinite Football, Corneliu Porumboiu, 2018
Freedom Fields, Naziha Arebi, 2018
Cane Fire, Anthony Banua-Simon, 2020
Marx Can Wait, Marco Bellocchio, 2021
Women Filmmakers
Wednesday, December 7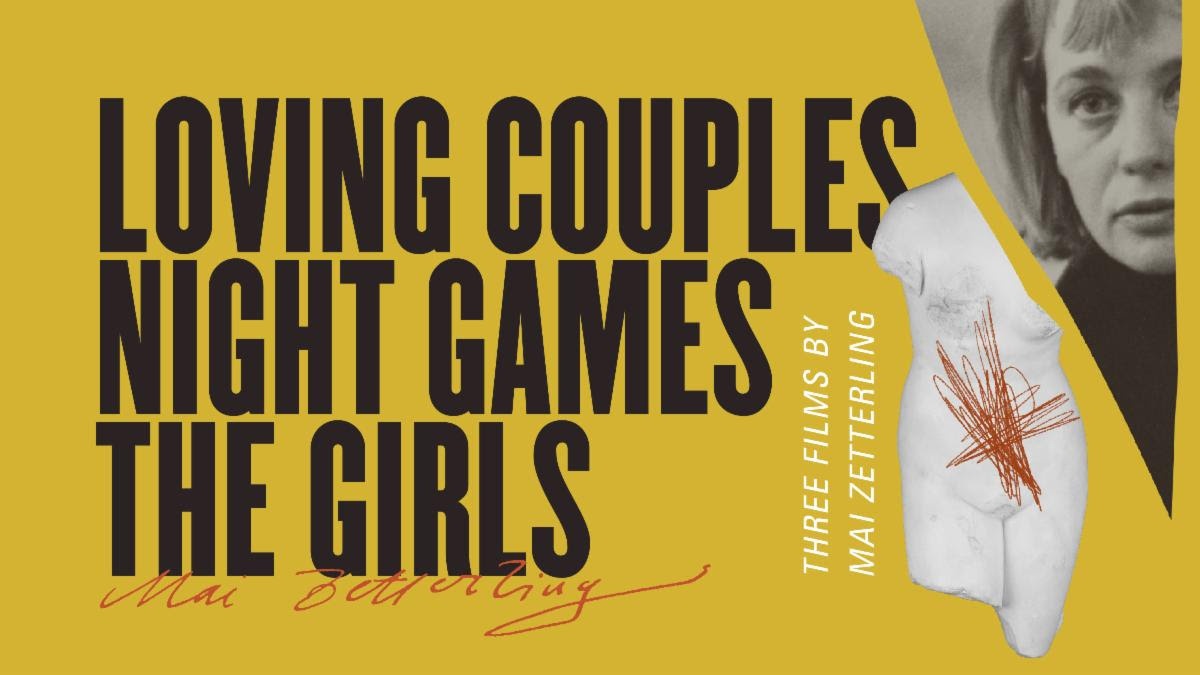 Three Films by Mai Zetterling
Featuring a new introduction by critic Alicia Malone
A fearlessly transgressive, long-overlooked pioneer of feminist cinema, Swedish actor turned director Mai Zetterling ruffled the feathers of the patriarchal establishment with a string of bracingly modern, sexually frank, and politically incendiary films focused on female agency and the turbulent state of twentieth-century Europe. Her peerless ability to render subjective psychological states with startling immediacy is on display in Loving Couples, Night Games, and The Girls—three provocative, taboo-shattering works from the 1960s featuring some of Swedish cinema's most iconic stars. With their audacious narrative structures that fuse reality and fantasy, their elaborate use of metaphor and symbolism, and their willingness to delve into the most fraught realms of human experience, these movies are models of adventurous, passionately engaged filmmaking.
Loving Couples, 1964
Night Games, 1966
The Girls, 1968
Wednesday, December 21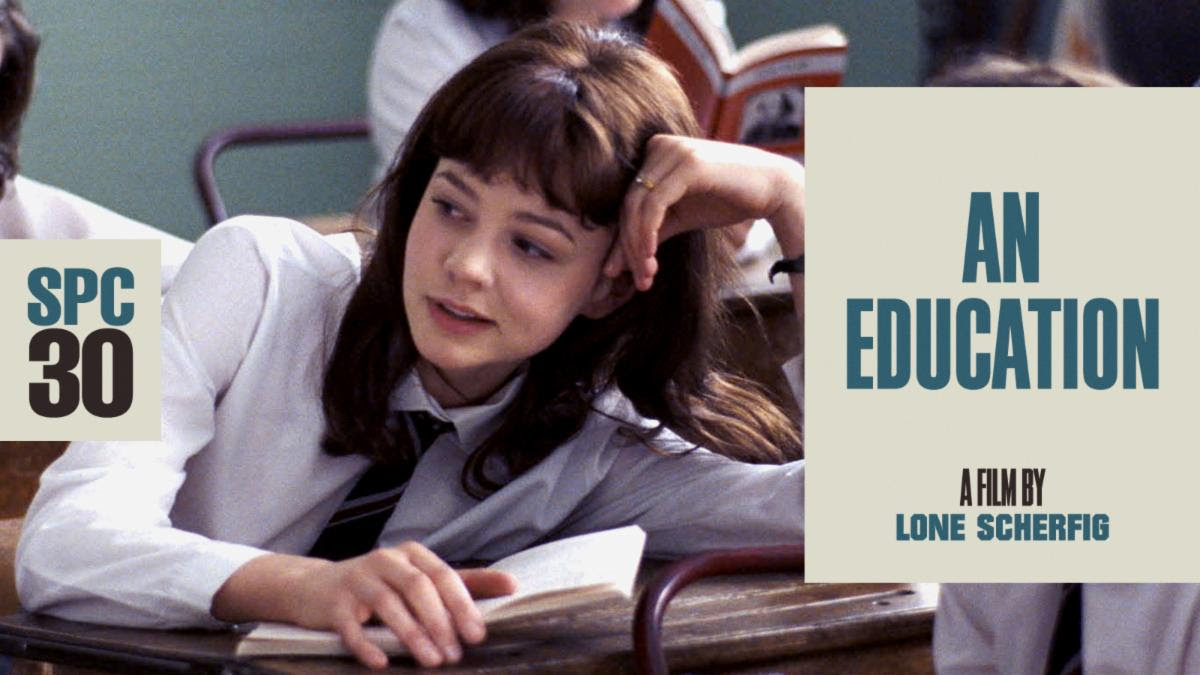 An Education
Carey Mulligan delivers a luminous, star-making performance in this captivating coming-of-age tale sparkling with the charm and style of 1960s Britain.
Wednesday, December 28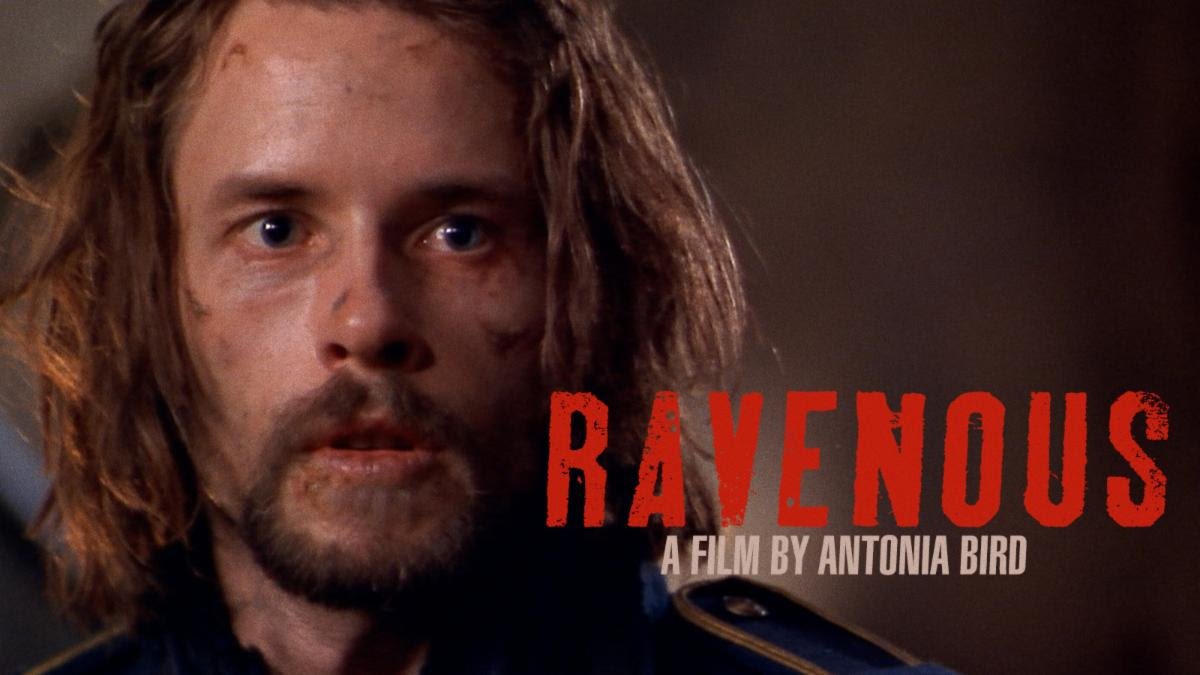 Ravenous
You are what you eat in Antonia Bird's wickedly subversive, Donner Party–inspired cannibal satire.
More women filmmakers featured in this month's programming:
Cléo from 5 to 7, Agnès Varda, 1962
Forza Bastia, Jacques Tati and Sophie Tatischeff, 1978
Gasman, Lynne Ramsay, 1998
Lemon, Janicza Bravo, 2017
Spettacolo, Jeff Malmberg and Chris Shellen, 2017
Freedom Fields, Naziha Arebi, 2018
All the Crows in the World, Tang Yi, 2021
Clara sola, Nathalie Álvarez Mesén, 2021
Like the Ones I Used to Know, Annie St-Pierre, 2021
Melting Snow, Janah Elise Cox, 2021
Short-Film Programs
Tuesday, Dec 6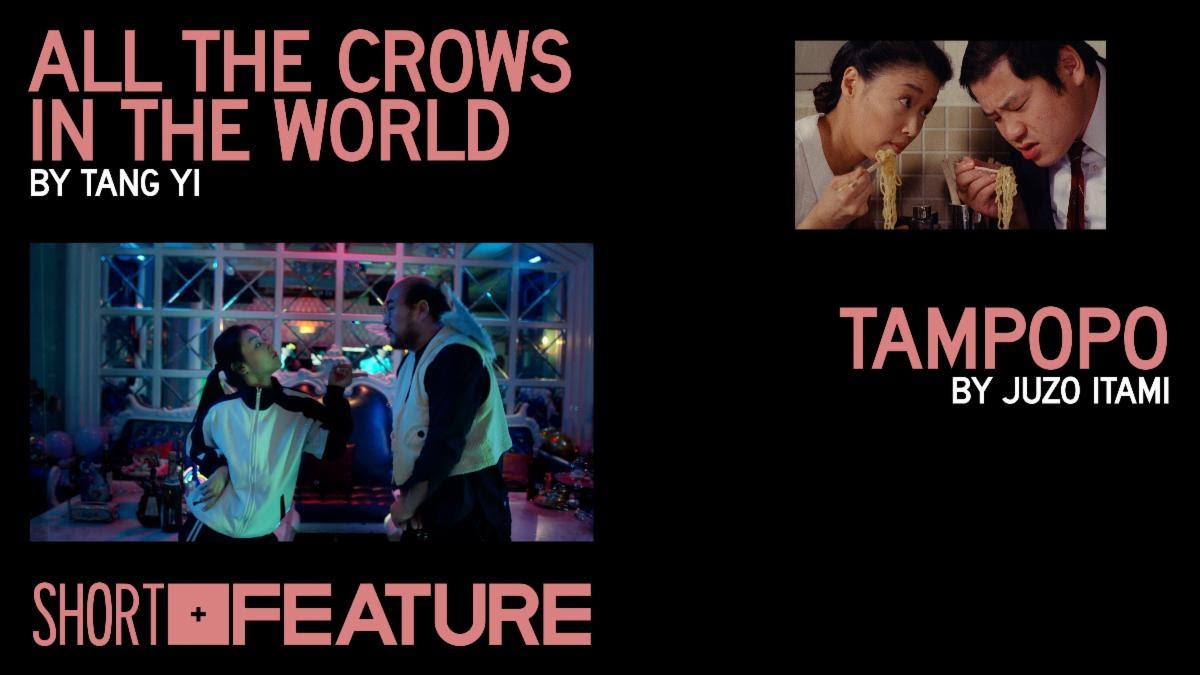 Food Flights
All the Crows in the World and Tampopo
A pair of absurdist tales use the ritual of the shared meal as a springboard to explore social roles, human connection, and communion with a sardonic twist.
Tuesday, Dec 13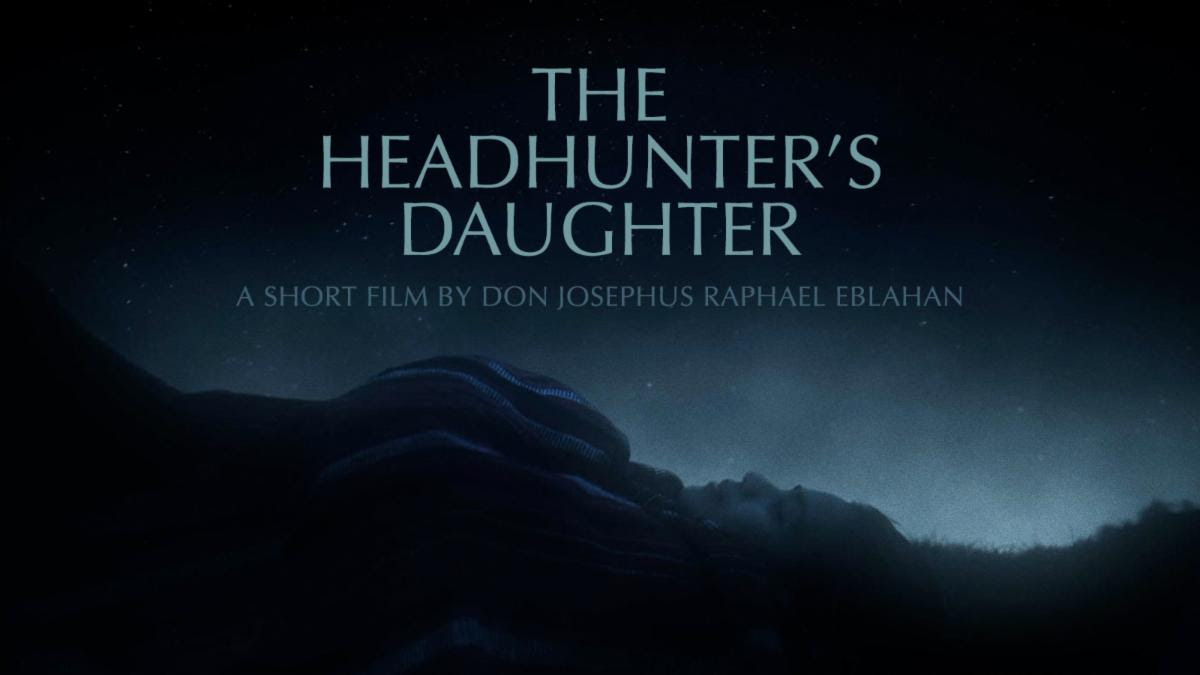 The Headhunter's Daughter
Song and landscape merge sublimely in this cosmically poetic evocation of a young Filipina woman's journey to become a country singer.
Tuesday, Dec 20

Holiday Shorts
A stocking stuffer of holiday shorts captures both the magic of the season and the melancholy of what can be the loneliest time of year. From a cozy stop-motion bauble (A Christmas Dream) to striking early works by renowned directors like Lynne Ramsay (Gasman) and Miguel Gomes (Christmas Inventory), these by turns festive, funny, and poignant films are proof that sometimes small gifts are the best of all.
A Christmas Dream, Karel Zeman, 1945
Gasman, Lynne Ramsay, 1998
Christmas Inventory, Miguel Gomes, 2000
Bad Night for the Blues, Chris Shepherd, 2010
Wren Boys, Harry Lighton, 2017
Like the Ones I Used to Know, Annie St-Pierre, 2021
Melting Snow, Janah Elise Cox, 2021
Tuesday, Dec 27
Road Blocks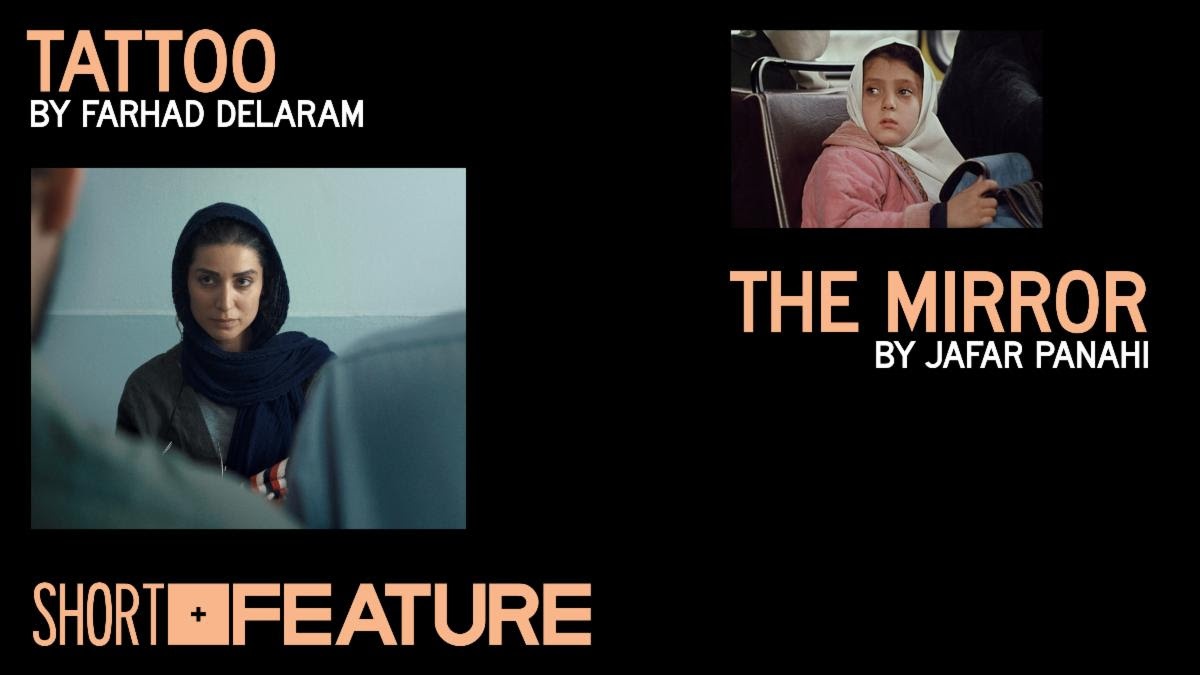 Tattoo and The Mirror
Two tales of transit reveal the patriarchal structures that shape life in Iran as women and girls navigate bureaucracy, the city, and the limits of their autonomy.
Double Features
Friday, Dec 2
Vie académique
Footnote and My Sex Life … or How I Got into an Argument
Two films scale the ivory tower to explore the posturing and politics of academic life.
Friday, Dec 9
Santasmagoria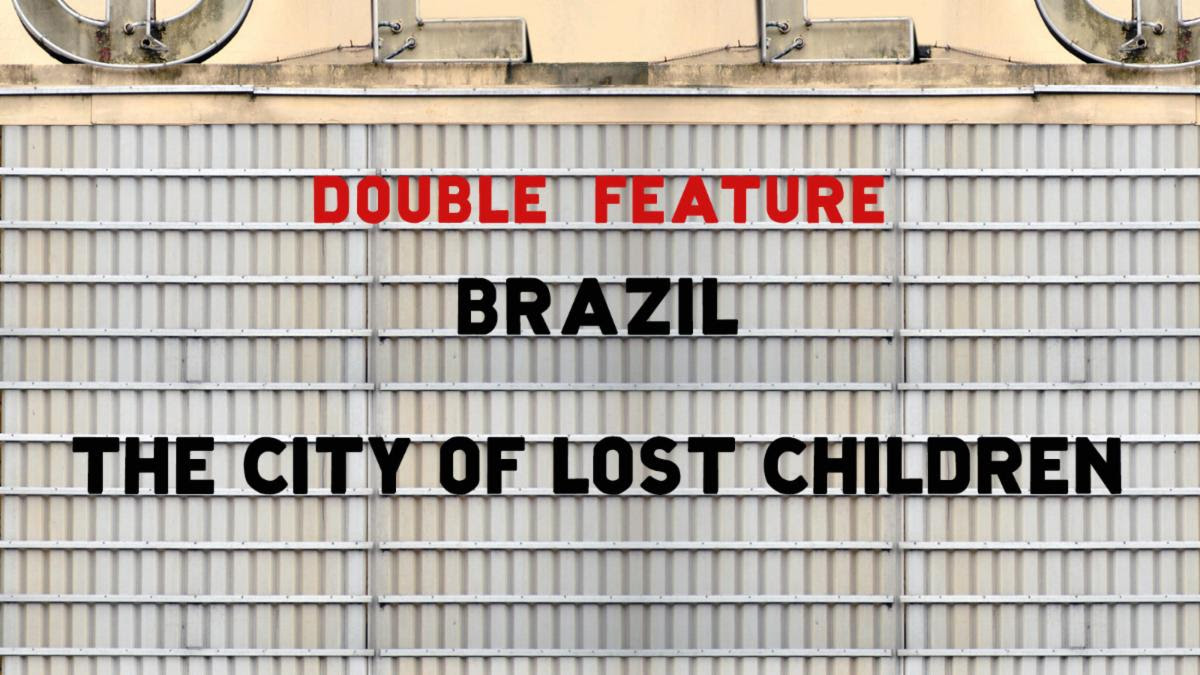 Brazil and The City of Lost Children
It's steampunk Santa vibes all the way in two darkly imaginative visions of the holiday season as a dystopian fever dream.
Friday, Dec 16
Jolly Good Christmas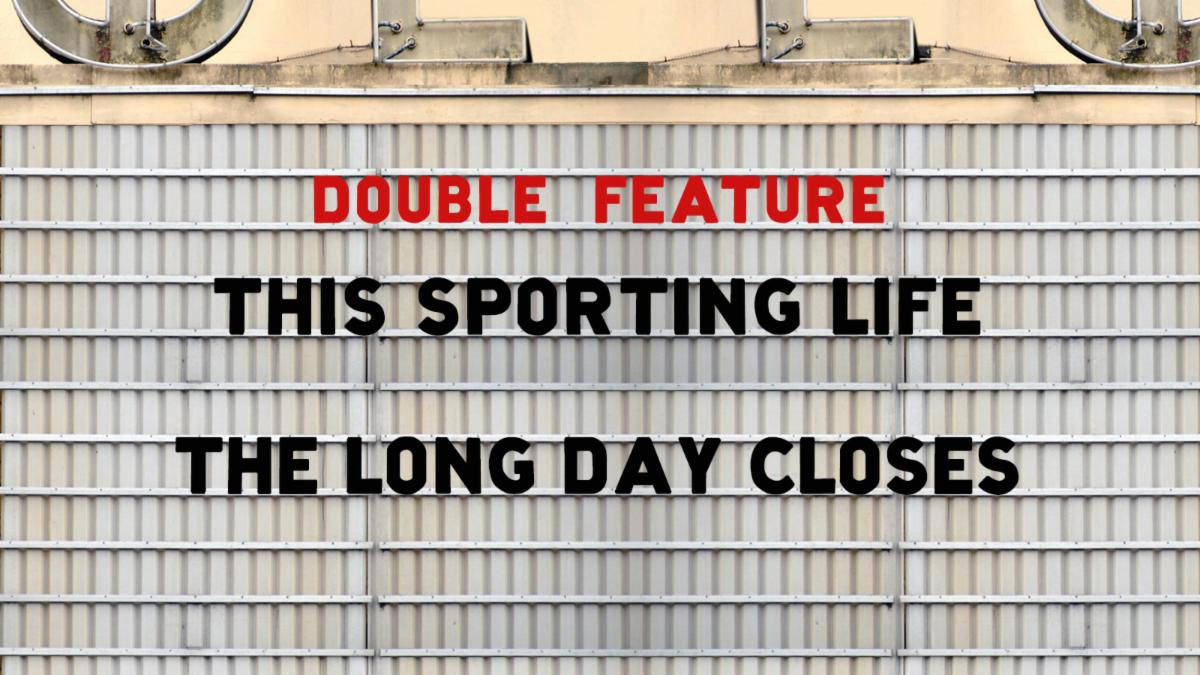 This Sporting Life and The Long Day Closes
Lindsay Anderson and Terence Davies employ contrasting aesthetic sensibilities to portray British Christmas stories full of turmoil and longing.
Friday, Dec 23
Joyeux Noël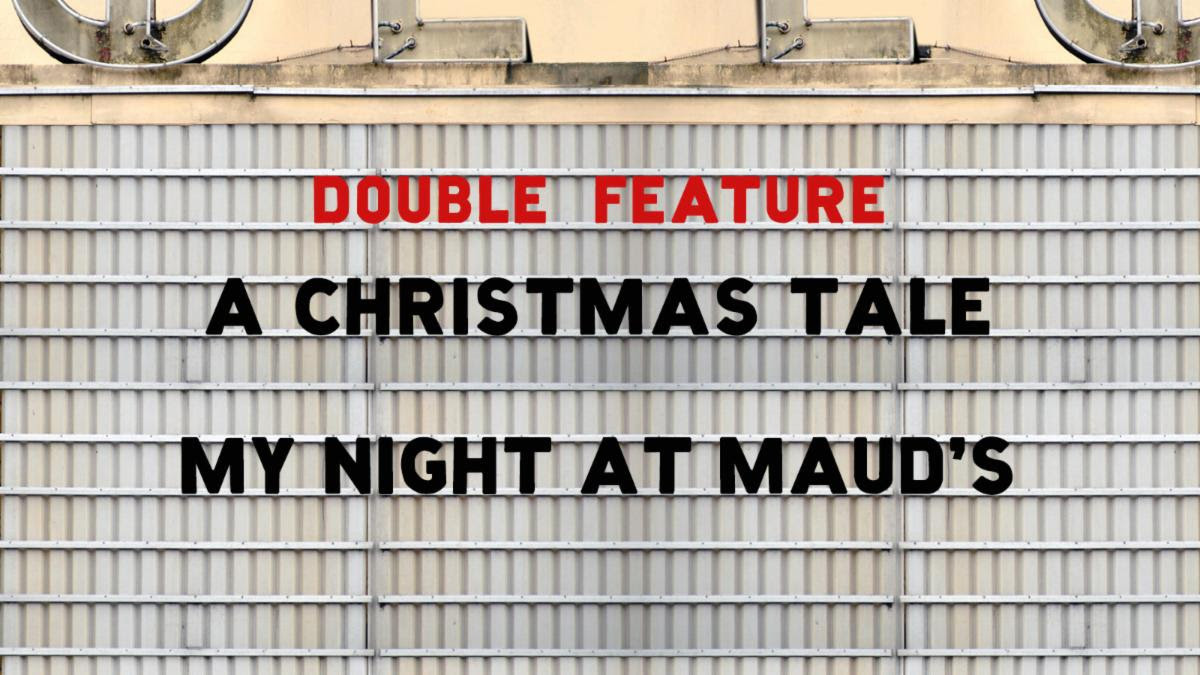 My Night at Maud's and A Christmas Tale
Gallic tidings we bring in two tales of Yuletide friction, connection, and ennui courtesy of French masters past and present.
New Additions to Previous Programs

Now Playing in '80s Horror: Christine
A high-school nerd's possessive and possessed 1958 Plymouth Fury unleashes its jealousy in a killing rampage in this sleek Stephen King adaptation from genre master John Carpenter.
Complete list of films premiering on the Criterion Channel this month:
All the Crows in the World, Tang Yi, 2021
American Movie, Chris Smith, 1999
April and the Extraordinary World, Christian Desmares and Franck Ekinci, 2015*
Artaud Double Bill, Atom Egoyan, 2007*
The Awful Truth, Leo McCarey, 1937
Bad Night for the Blues, Chris Shepherd, 2010
Ball of Fire, Howard Hawks, 1941
The Big Bad Fox and Other Tales, Benjamin Renner and Patrick Imbert, 2017
Bluebeard's Eighth Wife, Ernst Lubitsch, 1938
The Broker, Azadi Moghadam, 2018
Celluloid Man, Shivendra Singh Dungarpur, 2012
Christine, John Carpenter, 1983
Day of the Outlaw, André de Toth, 1959
Diamantino, Gabriel Abrantes and Daniel Schmidt, 2018*
Easy Living, Mitchell Leisen, 1937
En passant, Atom Egoyan, 1991*
The Far Country, Anthony Mann, 1954
Freedom Fields, Naziha Arebi, 2018
The Girls, Mai Zetterling, 1968
The Goalie's Anxiety at the Penalty Kick, Wim Wenders, 1972
The Great Silence, Sergio Corbucci, 1968
Gregory's Girl, Bill Forsyth, 1980
Hail the Conquering Hero, Preston Sturges, 1944
The Headhunter's Daughter, Don Josephus Raphael Eblahan, 2022
Here the Seats Are Vacant, Shiva Sanjari, 2016
His Girl Friday, Howard Hawks, 1940
Holiday, George Cukor, 1938
Infinite Football, Corneliu Porumboiu, 2018
It Happened One Night, Frank Capra, 1934
It Happens Every Spring, Lloyd Bacon, 1949
The Lady Eve, Preston Sturges, 1941
Little Big Man, Arthur Penn, 1970
Love Is News, Tay Garnett, 1937
Loving Couples, Mai Zetterling, 1964
McCabe & Mrs. Miller, Robert Altman, 1971
Me and My Gal, Raoul Walsh, 1932
Midnight, Mitchell Leisen, 1939
Miracle of Morgan's Creek, Preston Sturges, 1944
Mirage, Szabolcs Hajdu, 2014
The More the Merrier, George Stevens, 1943
Murder, He Says, George Marshall, 1945
My Man Godfrey, Gregory La Cava, 1936
Night Games, Mai Zetterling, 1966
The Palm Beach Story, Preston Sturges, 1942
Peep Show, Atom Egoyan, 1981*
Platform, Sahar Mosayebi, 2021
Poetry, Lee Chang-dong, 2010
Radiograph of a Family, Firouzeh Khosravani, 2020
Ravenous, Antonia Bird, 1999
Rhubarb, Arthur Lubin, 1951
Ride the High Country, Sam Peckinpah, 1962
The Second Game, Corneliu Porumboiu, 2014
The Secret of Convict Lake, Michael Gordon, 1951
Shaolin Soccer, Stephen Chow, 2001
Spettacolo, Jeff Malmberg and Chris Shellen, 2017
Tattoo, Farhad Delaram, 2019
Theodora Goes Wild, Richard Boleslawski, 1936
Three Wishes for Cinderella, Václav Vorlíček, 1973
Tootsie, Sydney Pollack, 1982
Track of the Cat, William A. Wellman, 1954
Trouble in Paradise, Ernst Lubitsch, 1932
Twentieth Century, Howard Hawks, 1934
The White Wall, Stig Björkman, 1975
The Wild North, Andrew Marton, 1952
You Never Can Tell, Lou Breslow, 1951
Premiering December 5
Marx Can Wait, Marco Bellocchio, 2021
Premiering December 12
Cane Fire, Anthony Banua-Simon, 2020
Premiering December 14
Clara sola, Nathalie Álvarez Mesén, 2021
*Available in the U.S. only