Jon Adler, the senior VP of programme development for CNN original series, is set to leave the news organisation before the end of the year.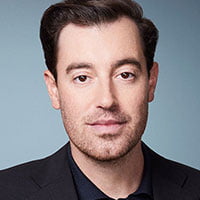 His departure comes as the company scales back its original programming output and makes widespread lay-offs in the wake of the WarnerMedia-Discovery merger in April.
New York-based Adler, who joined CNN in 2012, has played a crucial role in the expansion of the CNN Original Series banner, working on more than 40 original projects, including Anthony Bourdain Parts Unknown, United Shades of America with W Kamau Bell and Stanley Tucci: Searching for Italy.
He was promoted to the role in March, just ahead of the planned launch of SVoD platform CNN+.
However, with the formation of Warner Bros Discovery, CNN+ was shuttered and in the months since, CNN has implemented several cost-cutting measures including scaling back the number of projects it commissions from third-party producers. At the same time, CNN has looked for ways to bring longform production in-house.
Within the last two weeks, CNN made a round of lay-offs that impacted hundreds of staffers. The cuts also saw CNN end live programming on its sister channel HLN.
News of Adler's departure comes three weeks after it was announced that Michael Bass, exec VP of programming for CNN in the US, is also leaving the company before the end of the year.