98.7 ESPN/New York Expands Weekday Local Programming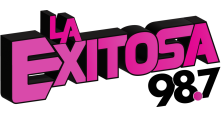 WEPN (98.7 ESPN)/New York
Good Karma Brands All Sports WEPN (98.7 ESPN)/New York will expand its local weekday programming lineup, beginning January 3. The changes include morning show DiPietro & Rothenberg expanding to four hours from 6-10am ET, and the return of fan-favorite Bart & Hahn for three hours in the afternoon from noon-3pm ET.
ESPN New York Market Manager Vinny DiMarco said, "Our fans will have the opportunity to listen to local coverage on 98.7 ESPN FM all throughout the day." He continued, "Both DiPietro & Rothenberg as well as Bart & Hahn will give fans valuable insight, expertise, and live reaction about all things New York sports. The change also provides more opportunities for our partners to align with the station and achieve their marketing goals and objectives."
The rest of the existing ESPN New York lineup will remain unchanged, which includes Greeny, the Michael Kay Show, Dan Graca and Hardesty & Damer. In addition, 1050 AM, also owned and operated by Good Karma Brands, will continue to air Keyshawn, JWill and Max and the rest of the national ESPN Radio Network shows on weekdays.
"We are always looking for the best ways to serve sports fans and we are excited to bring even more New York flavor and content to local fans throughout their day on 98.7," said ESPN Audio VP Scott McCarthy. "Expanding DiPietro & Rothenberg in morning drive, being fortunate enough to have Bart & Hahn back as a local New York show, and continuing with all of our other outstanding local shows will create consistency for listeners and give our hosts a greater opportunity to engage with audiences, and each other, on the day's top stories."