As a young adult it is easy to be frivolous about money, but instead of spending all your money on parties and road trips spend time building a stable financial foundation in your 20s. If you want to enjoy your 40s and live life luxuriously, it is imperative that you start saving money now.
Your 20s aren't going to last forever, but the financial decisions you take in your 20s will. It's time to start off with a financial plan for life; so make these five money moves in your 20s to ensure you stay financially secure.
1. Create an emergency fund – NOW
Setting up a rainy-day fund isn't something that goes hand in hand with your financial planning—it precedes it. No matter who you ask, this advice is bound to come to you, and rightly so. Start off by setting aside a portion of your earnings to cover 3-4 months of your expenses and look to double the figure by the time you hit your thirties. This way, even if you choose to switch careers or become an entrepreneur, you'll be prepared for a time you need every penny available.
2. Invest aggressively
Nothing defines the risk and reward relationship better than financial investments, where pay-outs are high and so are the chances of going kaput. But when you're in your 20s, the risk is certainly worth taking. When you're young, an aggressive investment strategy works well from wherever you see it. If things work out and your money performs well, the useful habit of
investing becomes second nature. On the other hand, if they don't work out, you have 20-30 years to make up for the losses and still pocket a profit.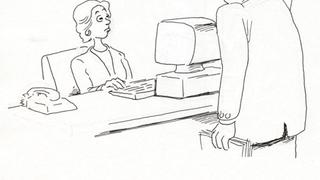 3. Get the right insurance
Insurance is something you must have regardless of whether you think you need it or not, and it literally pays to get it when you're in your 20s. The younger you are, the more you save on premiums and the surplus can be spent in achieving other goals. Besides, instruments like
Unit Linked Insurance Plans (ULIPs) let you invest a portion of your premiums into market funds, making the purchase of life insurance a win-win.
The key is to distribute your insurance budget between endowment plans, term insurance, and ULIPs instead of chasing a single goal of life cover or wealth creation.
4. Plan for tax savings
If the government has provided you with tax-saving avenues, why not use them? Tax planning isn't something you must do to cover some tab on your 80Cs during the year-end, so plan it properly. In your 20s, it's best to invest in tax-saving instruments that provide you with a
broader array of benefits instead of conservative return instruments such as PPFs and Fixed Deposits.
ULIPs are one of the better tax-saving instruments available as they allow you to invest your premium in a mix of debt and equity funds; the gains from which are tax-free and plans like
HDFC Life Click2Invest-ULIP also provide 5 free inter-fund transfers. You can reap all these benefits while remaining insured.
Term and health insurance are great tax-saving instruments when you're young because the premiums will be considerably lower. Plus, you will save tax while securing yourself against medical emergencies or untoward incidents.
5. Start building a strong credit profile
In today's economy, your credit profile is very important and your 20s are when you can make or break it. Swipe your credit card only when you can pay off your debts within the statement period and avoid the trappings of reward points and EMIs. Keep a track of your credit history and work towards building a good one so that when you need a bigger loan in your 30s or 40s, you're never denied one.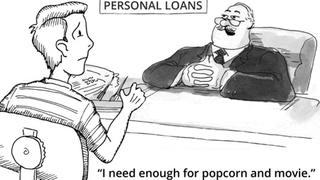 While it's quite easy to push financial planning for a later day—or even a decade—your 20s are the best starting point since everything works in your favour. Besides, knowing that you're building a solid financial profile for the years to come will only double the excitement that your 20s bring.